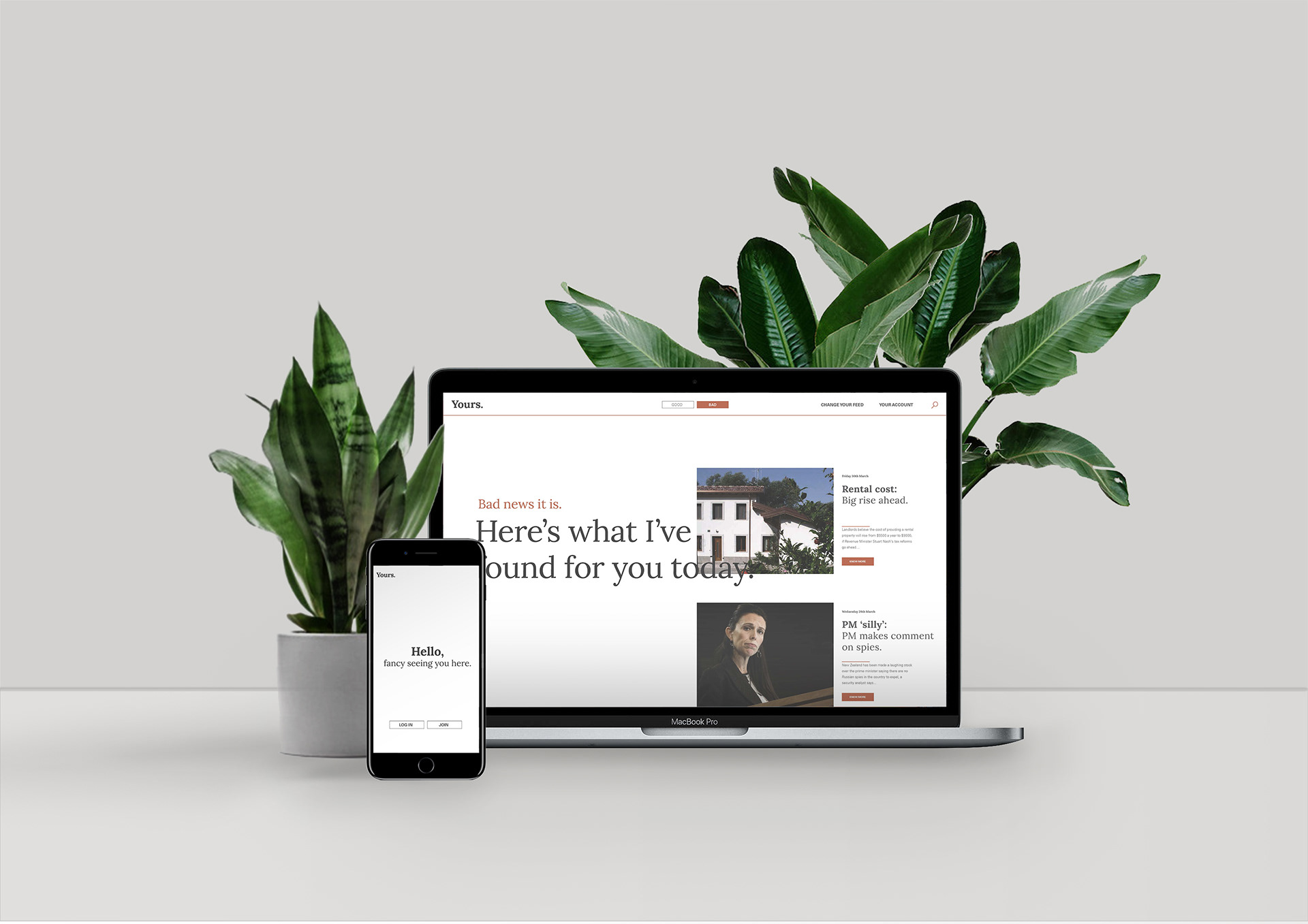 The aim of this website is to create a more personalised news reading experience with a focus on the choice between good and bad news . 
In the research phase of this project we noticed that news is predominantly negative and wanted to come up with a way to bring this to the attention of users. This website puts the opportunity in the users hands to escape from the negativity of traditional news forums, and to simply bring attention to the fact that there is actually good things going on in the world.
Good news and bad news are often dependant on the subject's perspective. Our filtering system allows users to specify the teams and political parties they support. This customized news-feed ensures that the good news is information that the user would personally consider good. The website remembers what you want to see so that next time you visit you have an experience tailored to your preferences. 
We have removed the 'clutter' typical of newspapers and many news sites to simplify the news browsing experience.  The newsfeed is not segregated by specific categories (national, environment, world, sports) but instead managed by hierarchy that depends on what the user is interested in. When a user changes the filter for an article from ''interested' vs 'not interested' the site remembers the decision and will move similar articles closer to the bottom of the newsfeed.