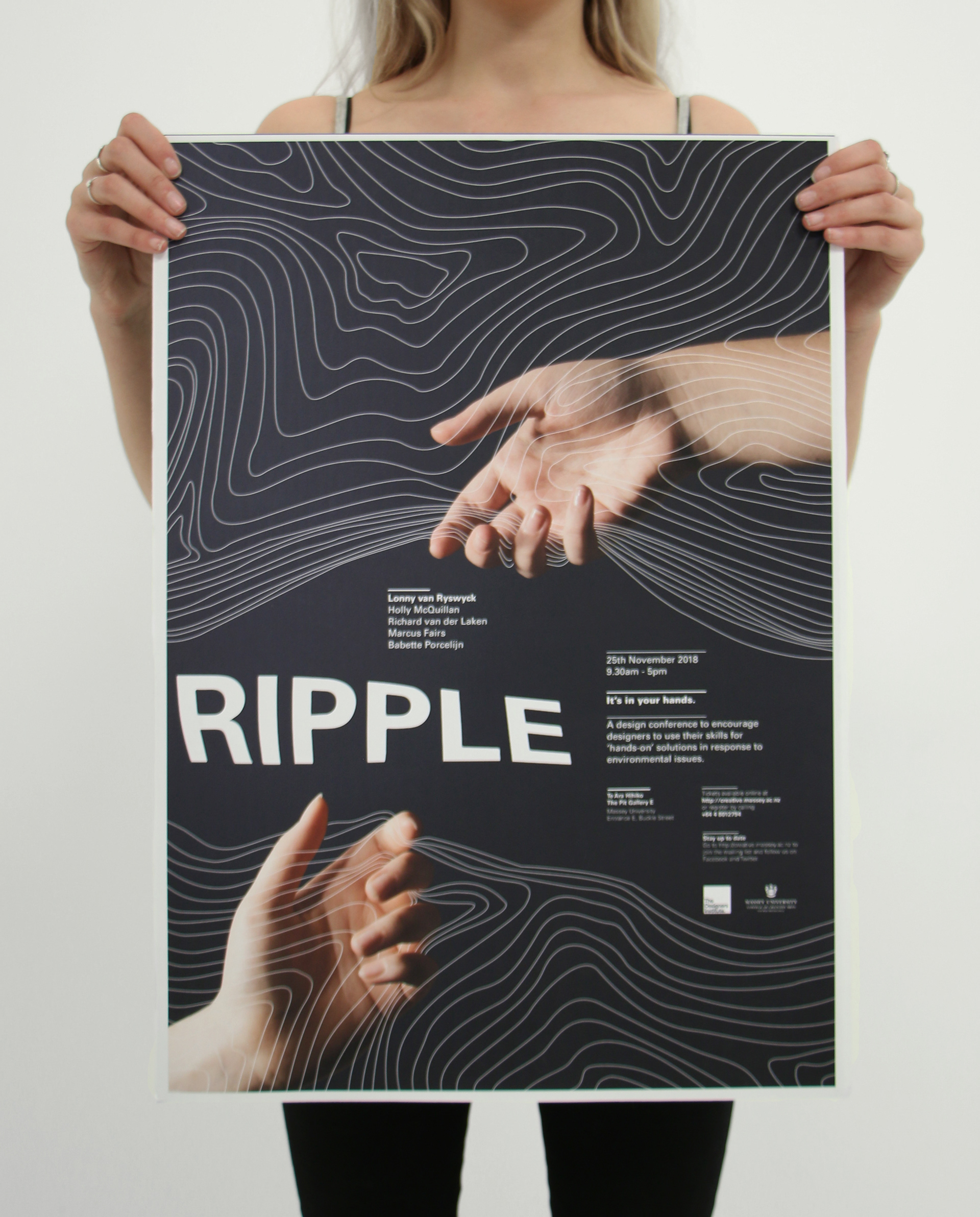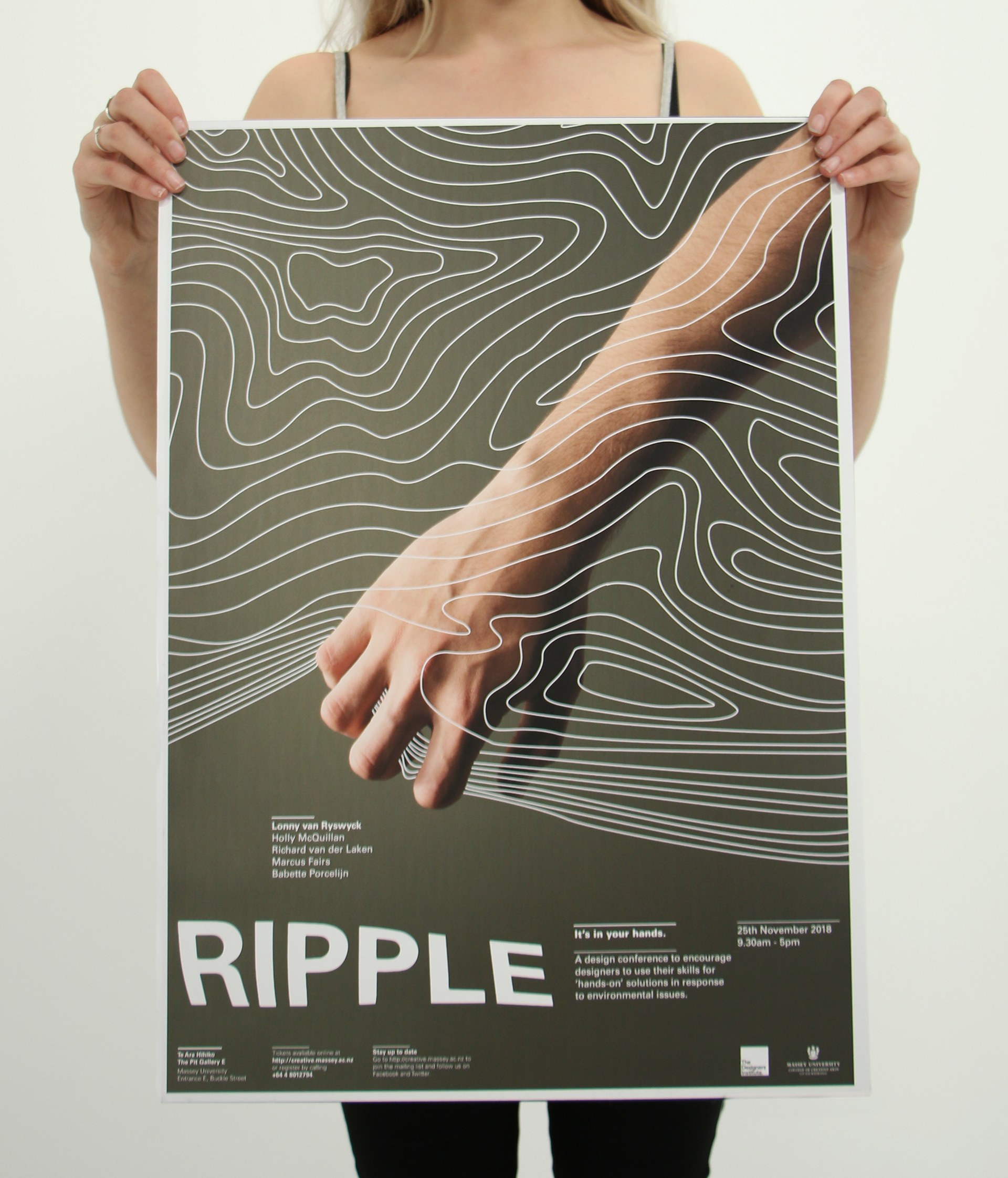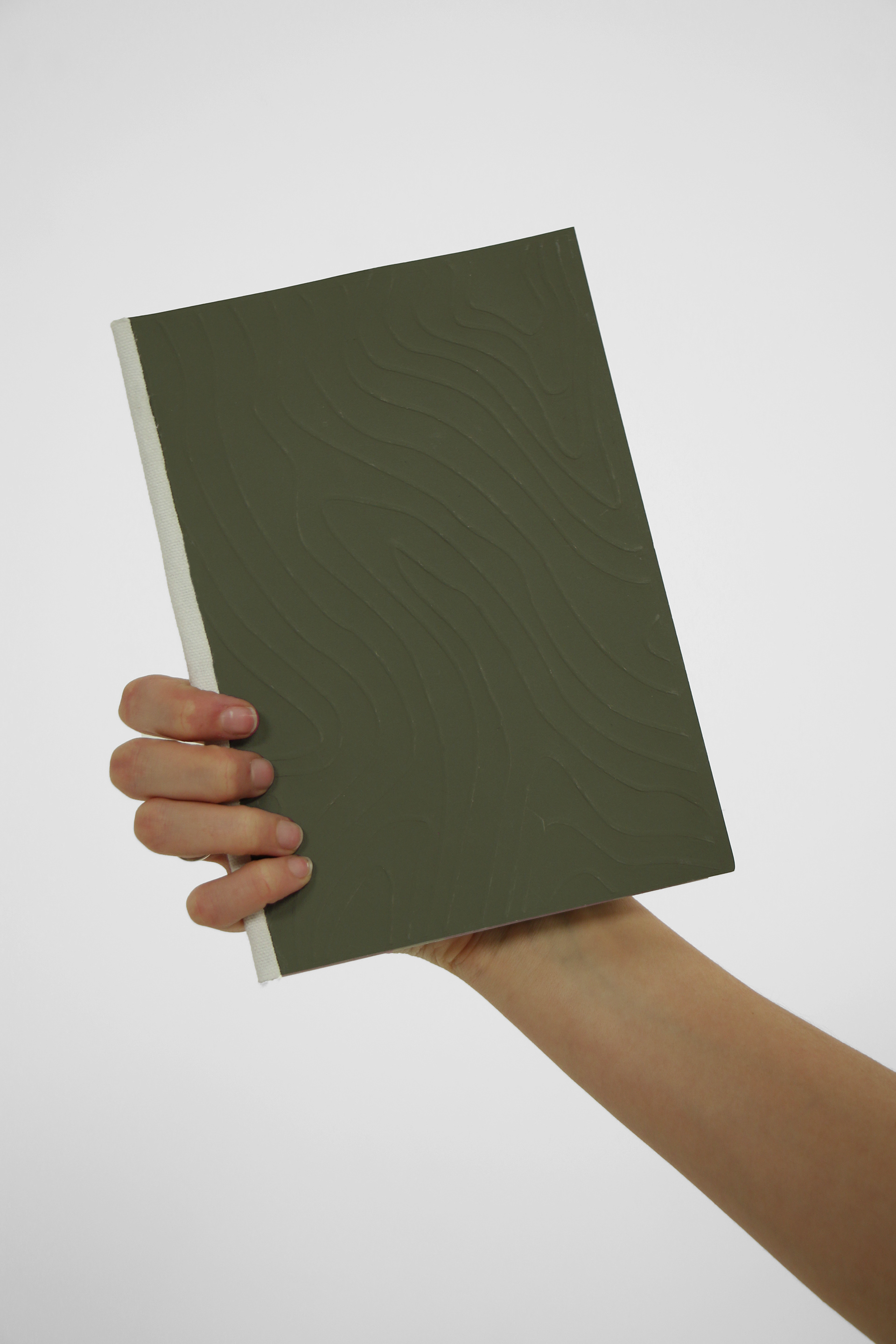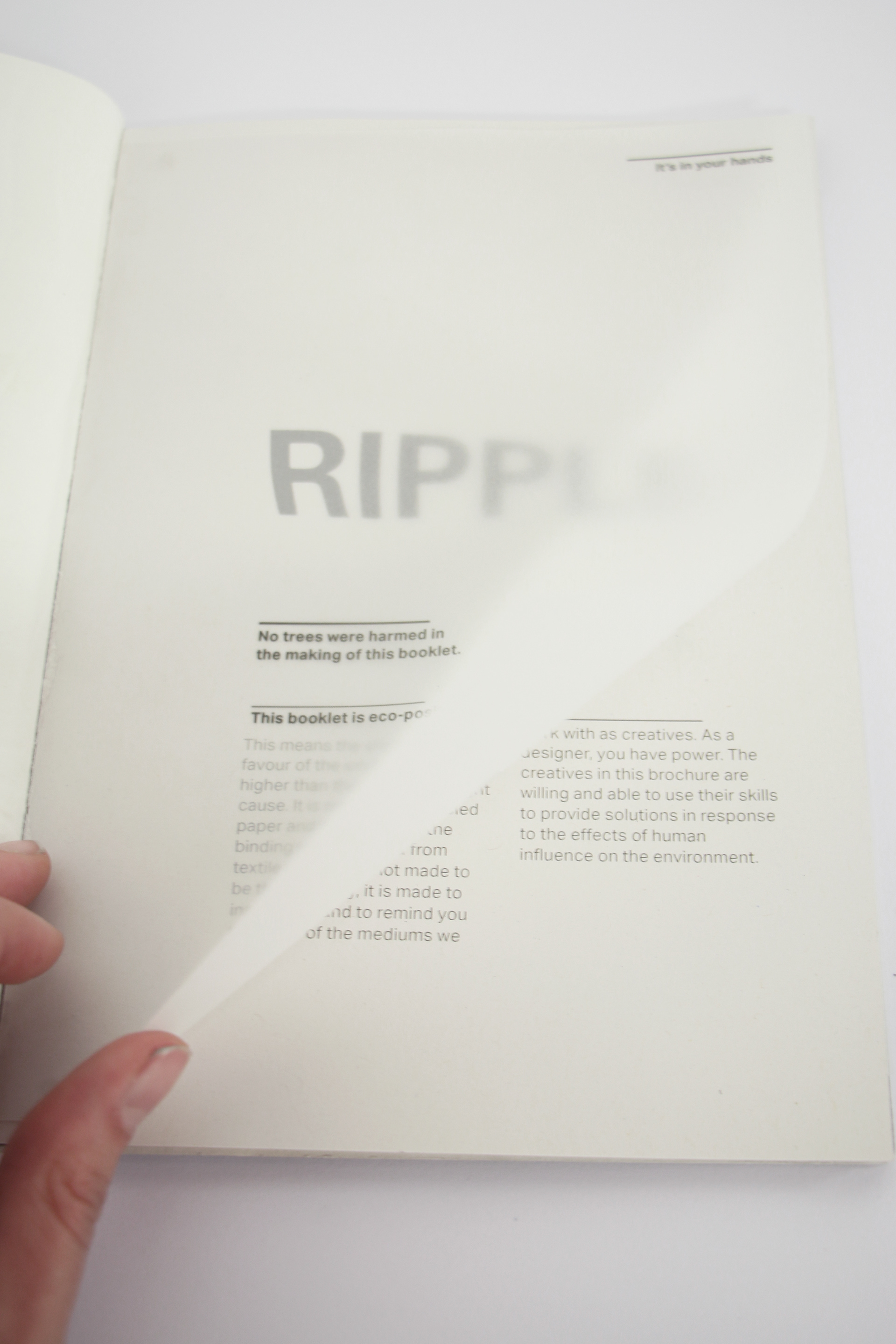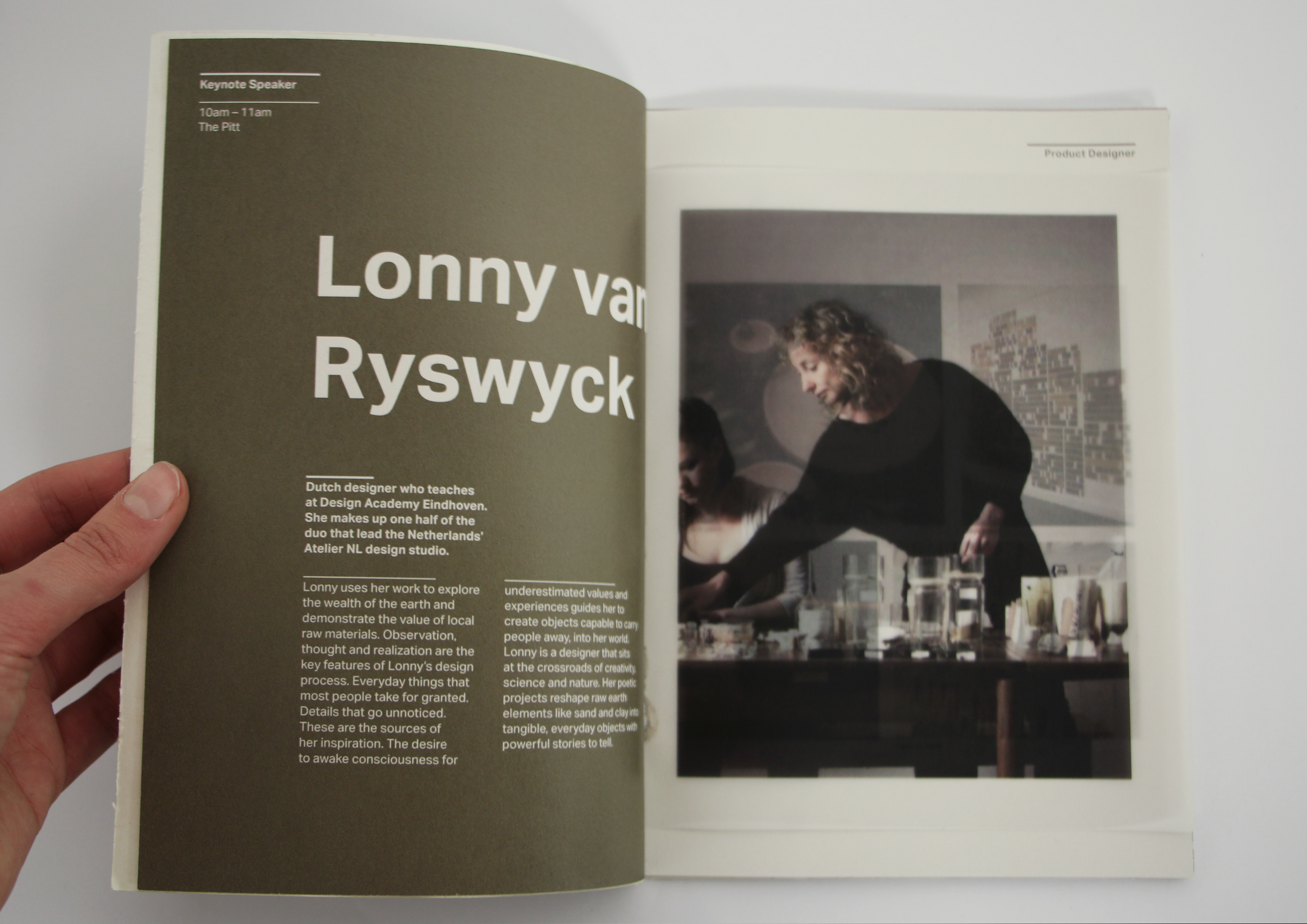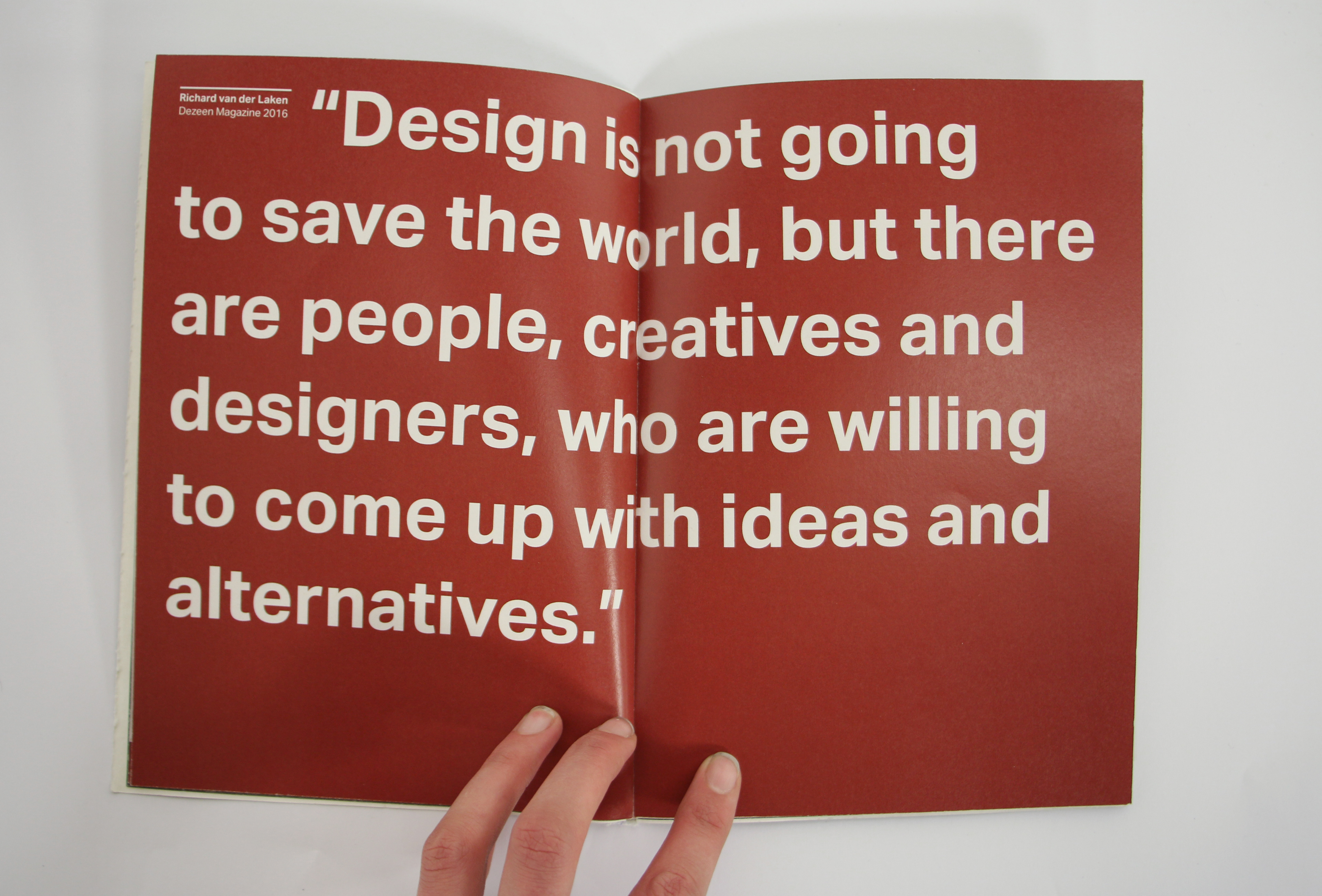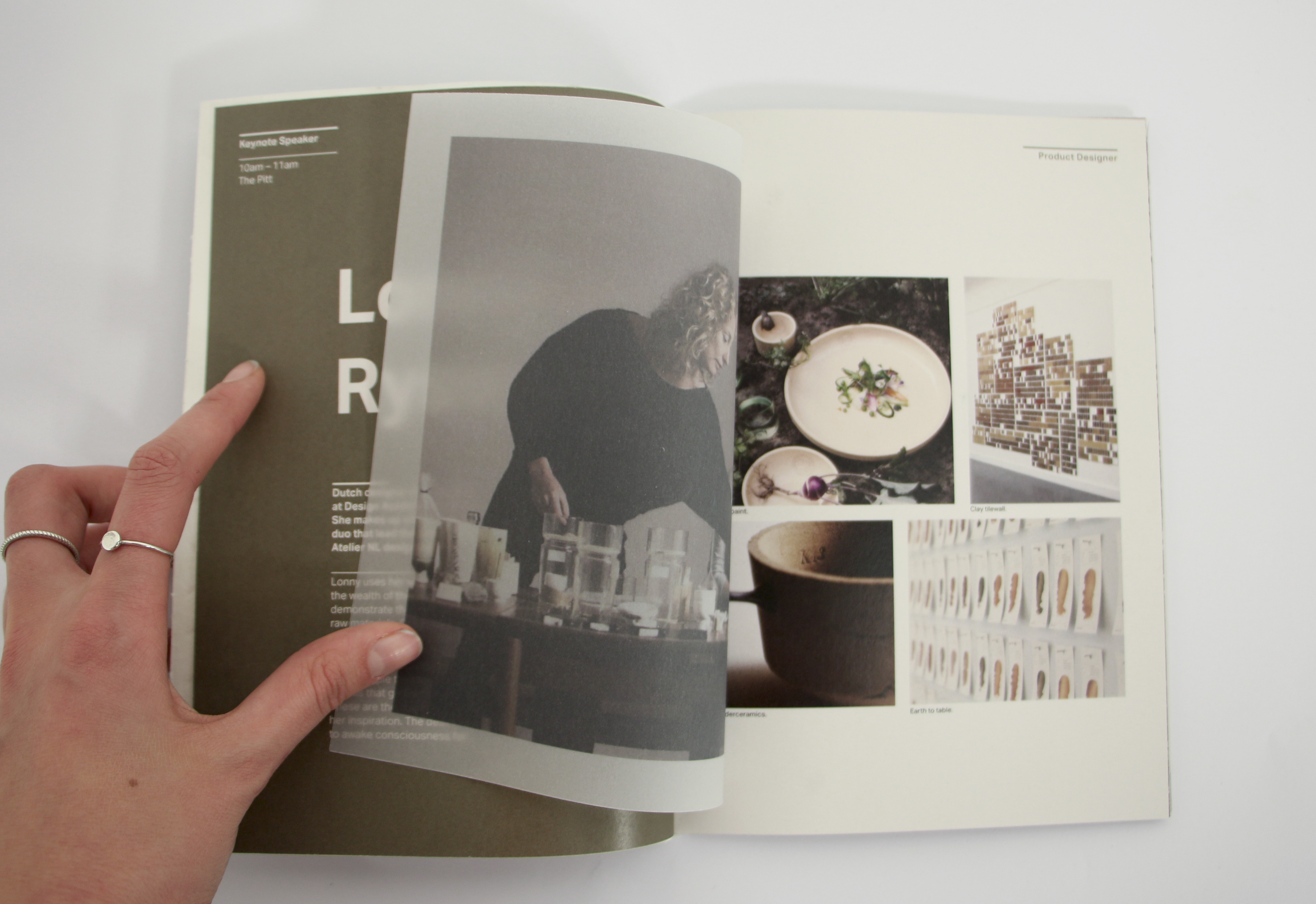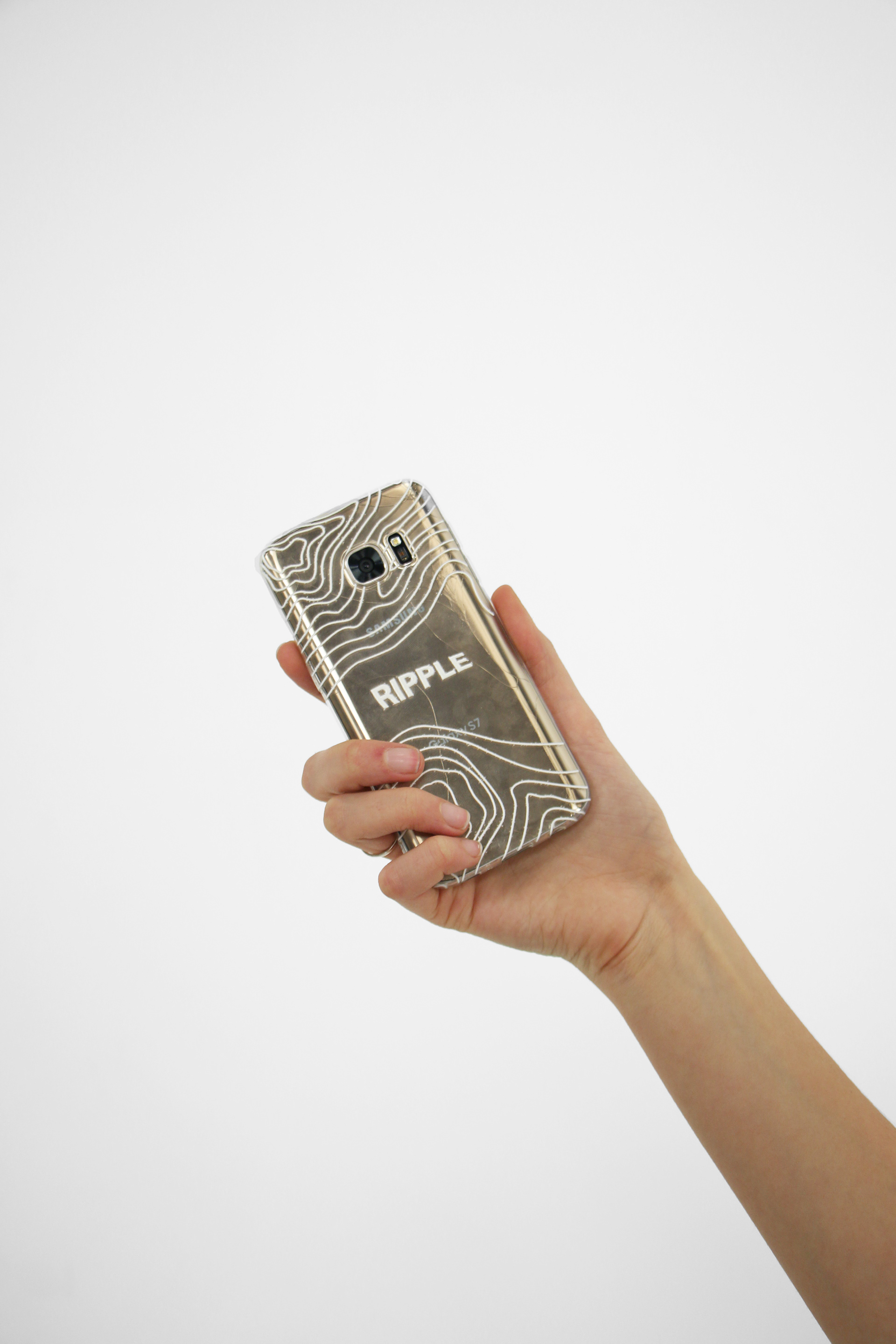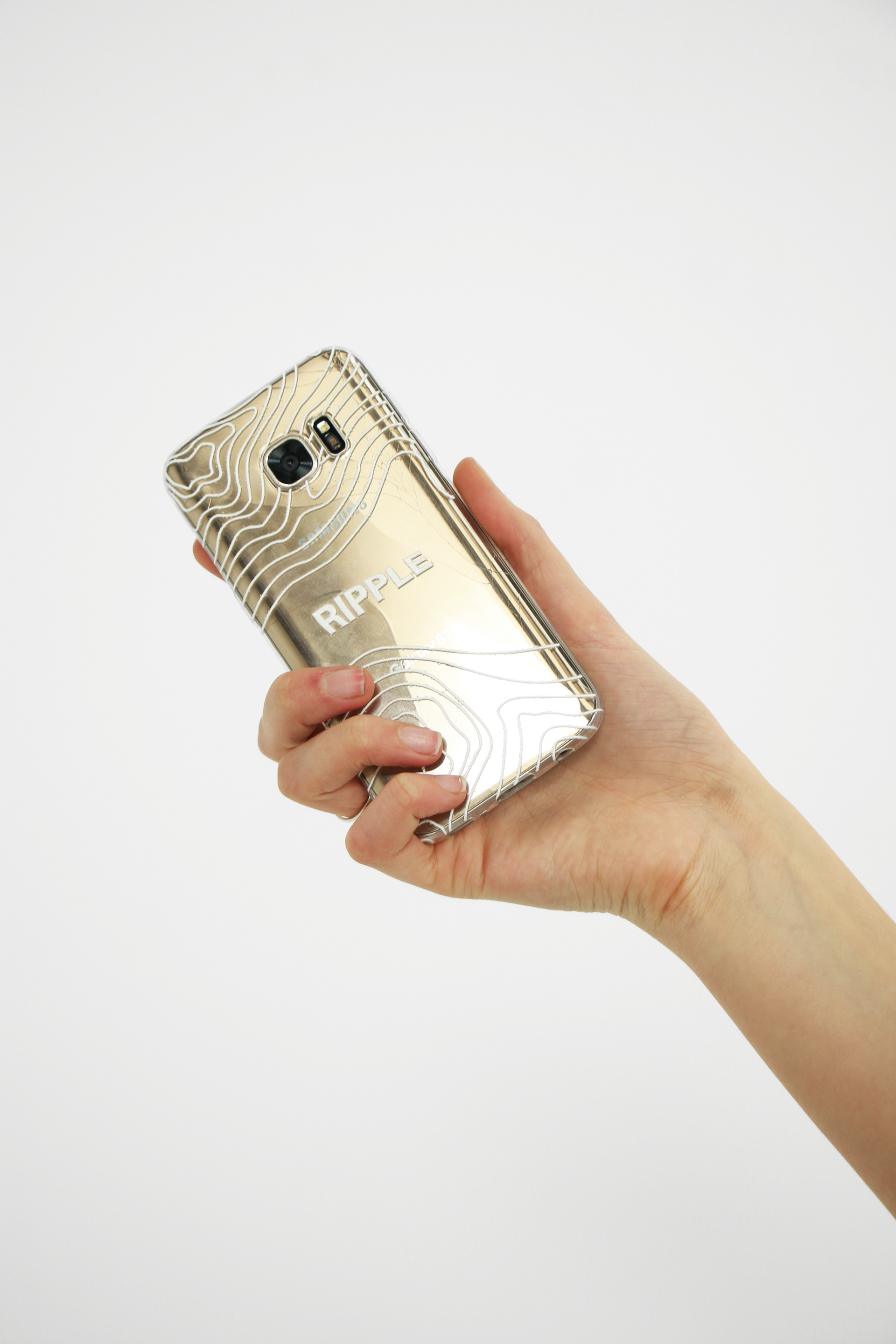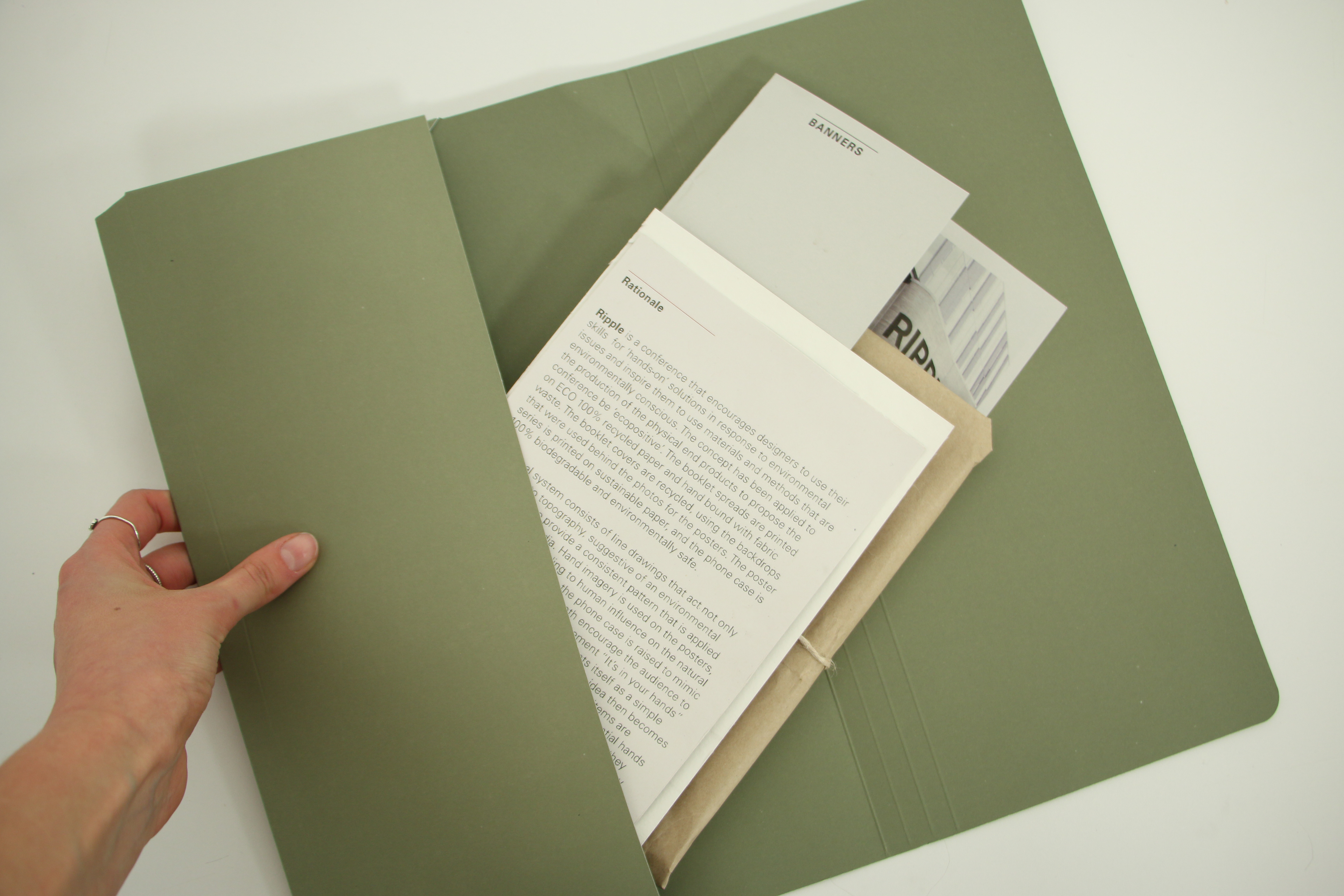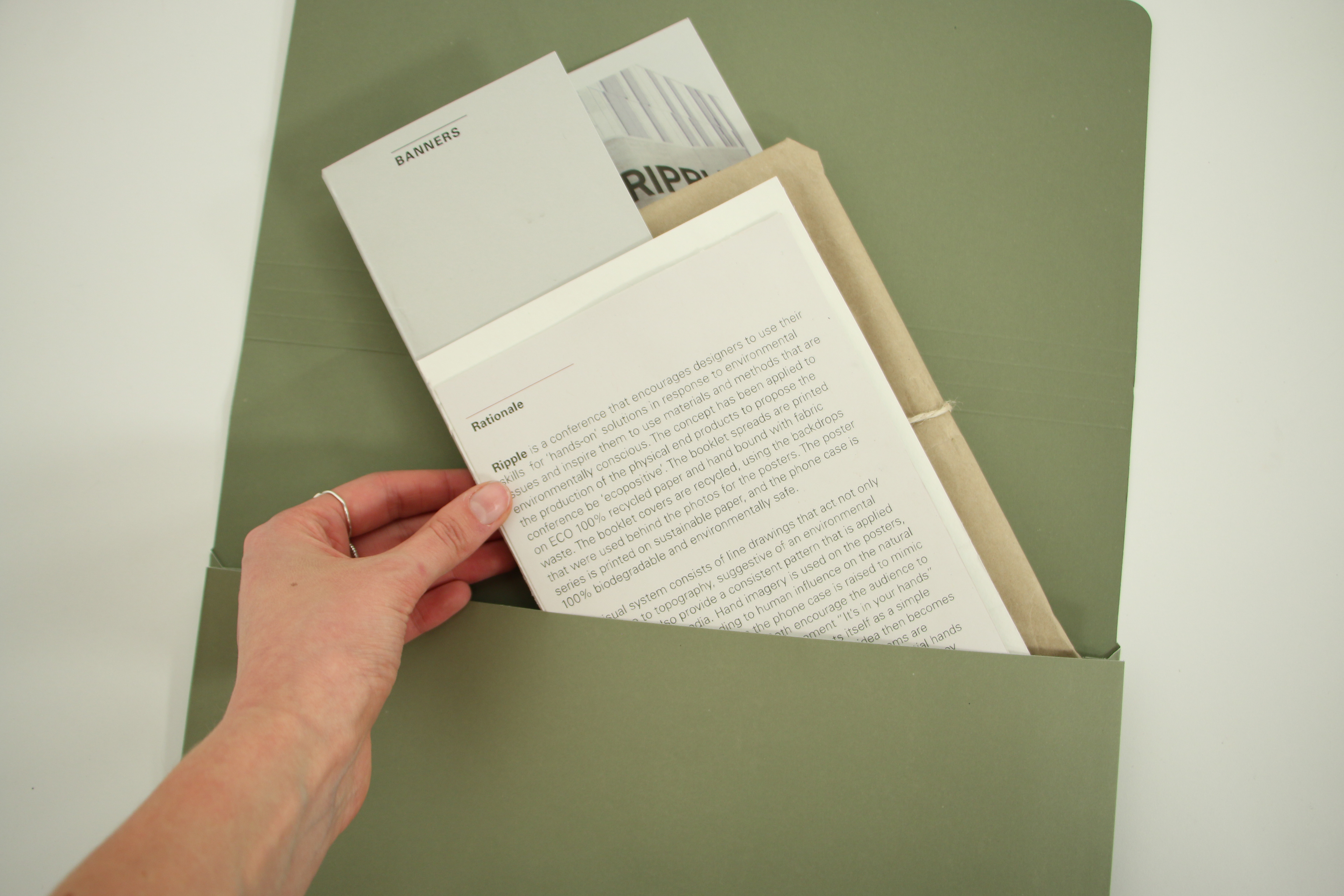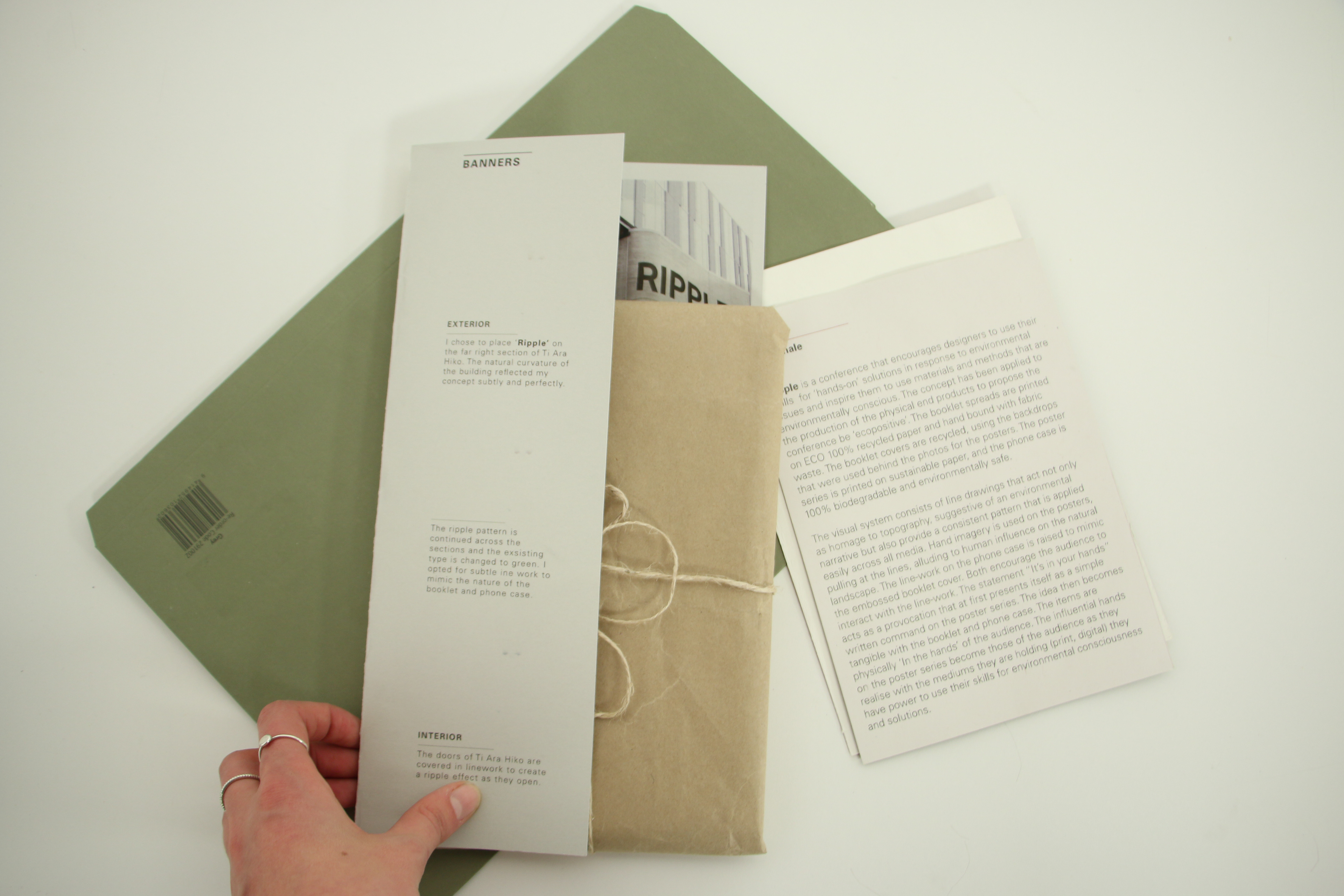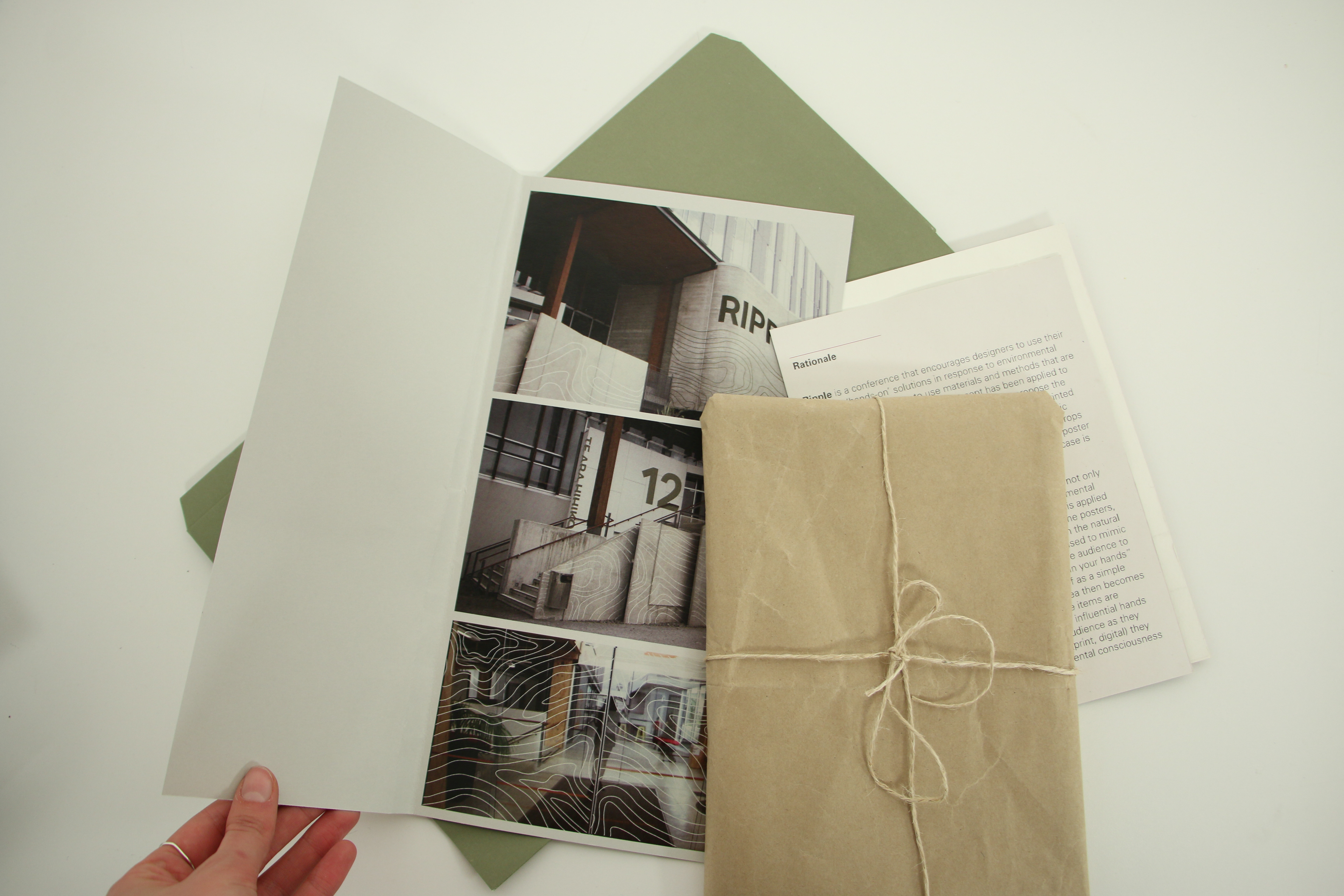 This project required me to design the promotional material for a conference that encourages designers to use their skills for 'hands-on' solutions in response to environmental issues and inspire the use materials and methods that are environmentally conscious. The visual system consists of line drawings that act not only as homage to topography, suggestive of an environmental narrative but also provide a consistent pattern that is applied across all media. 
Hand imagery is used on the posters, pulling at the lines, alluding to human influence on the natural landscape. The line work on the phone case is raised to mimic the embossed booklet cover. Both encourage the audience to interact with the line work. The statement "It's in your hands" acts as a provocation that at first presents itself as a simple written command on the poster series. The idea then becomes tangible with the booklet and phone case.  The items are physically 'In the hands' of the audience. The influential hands on the poster series become those of the audience as they realise with the mediums they are holding (print, digital) they have power to use their skills for environmental consciousness and solutions. 
The concept has been applied to the production of the physical end products to propose the conference be 'ecopositive'. The booklet spreads are printed on ECO 100% recycled paper and hand bound with fabric waste. The booklet covers are recycled, using the backdrops that were used behind the photos for the posters. The poster series is printed on sustainable paper, and the phone case is 100% biodegradable and environmentally safe.