A product 
system
for wellbeing.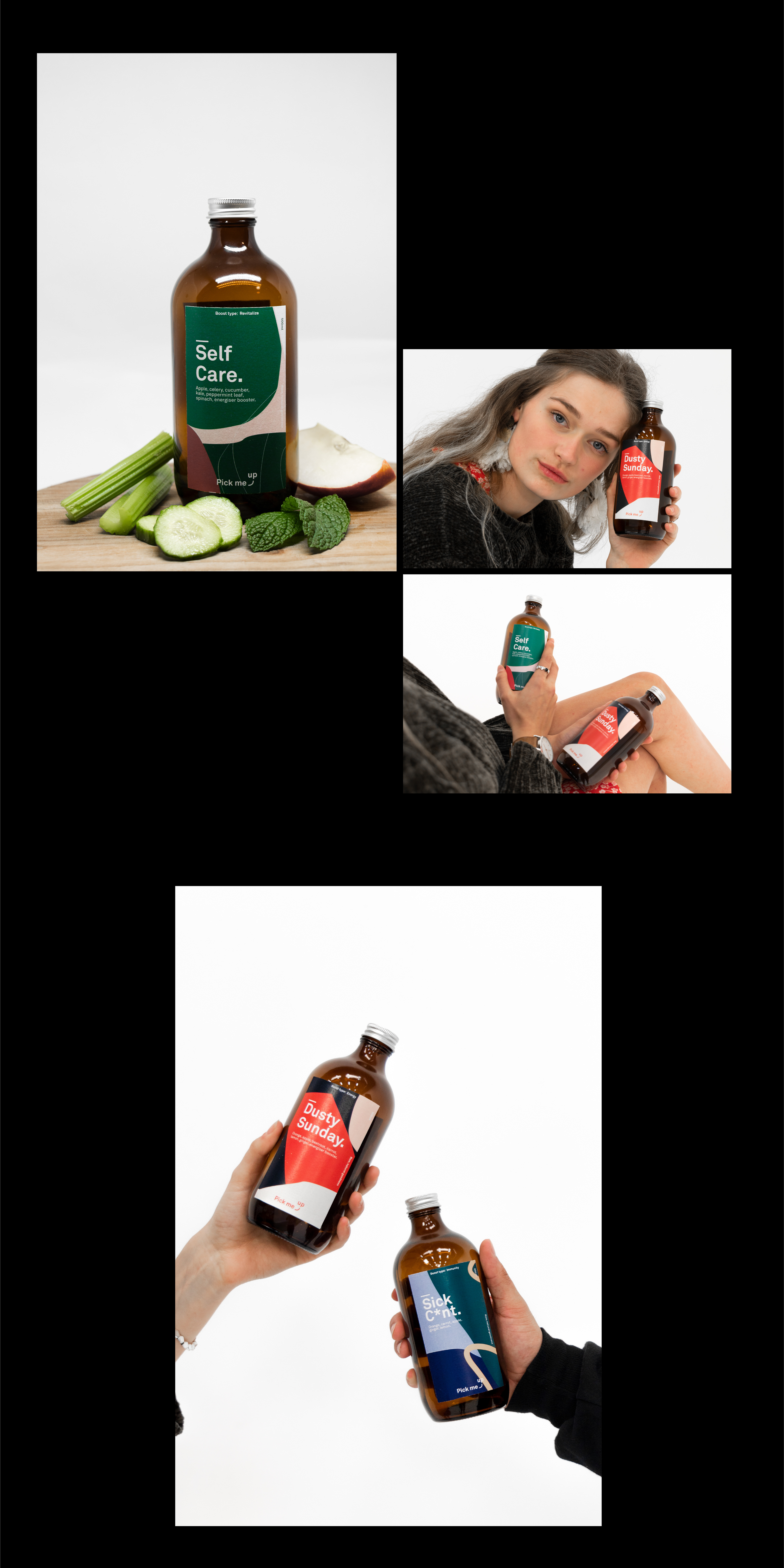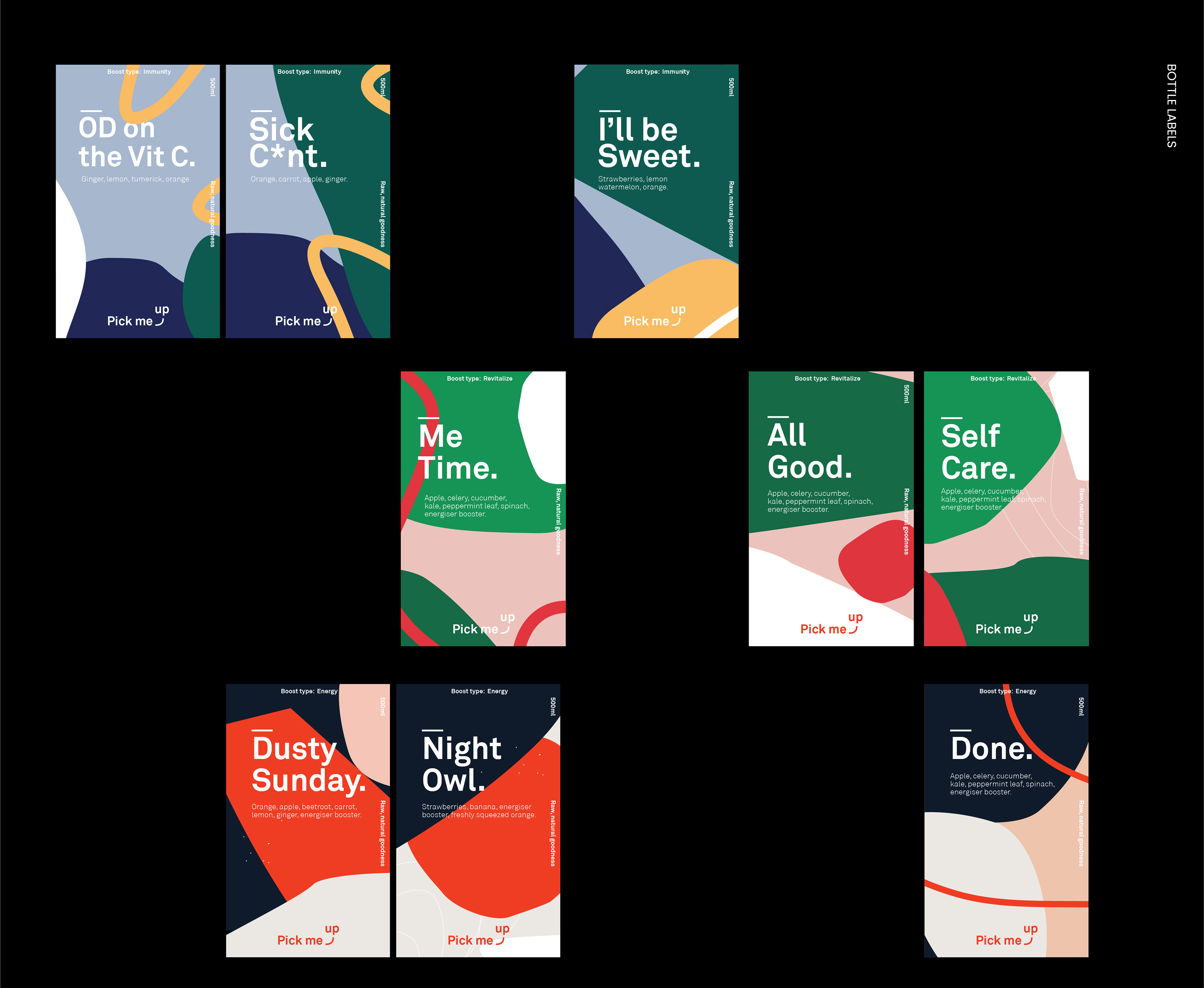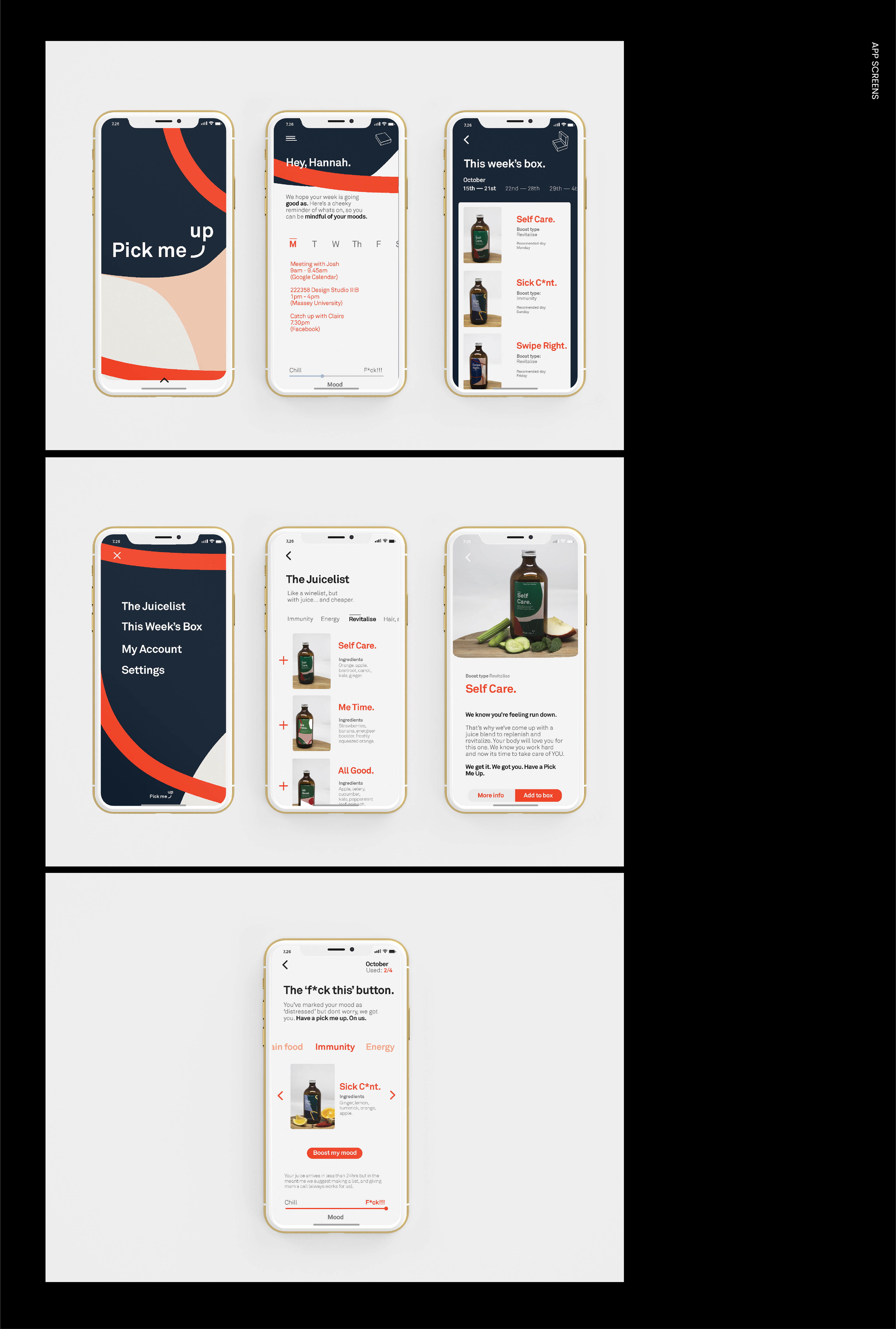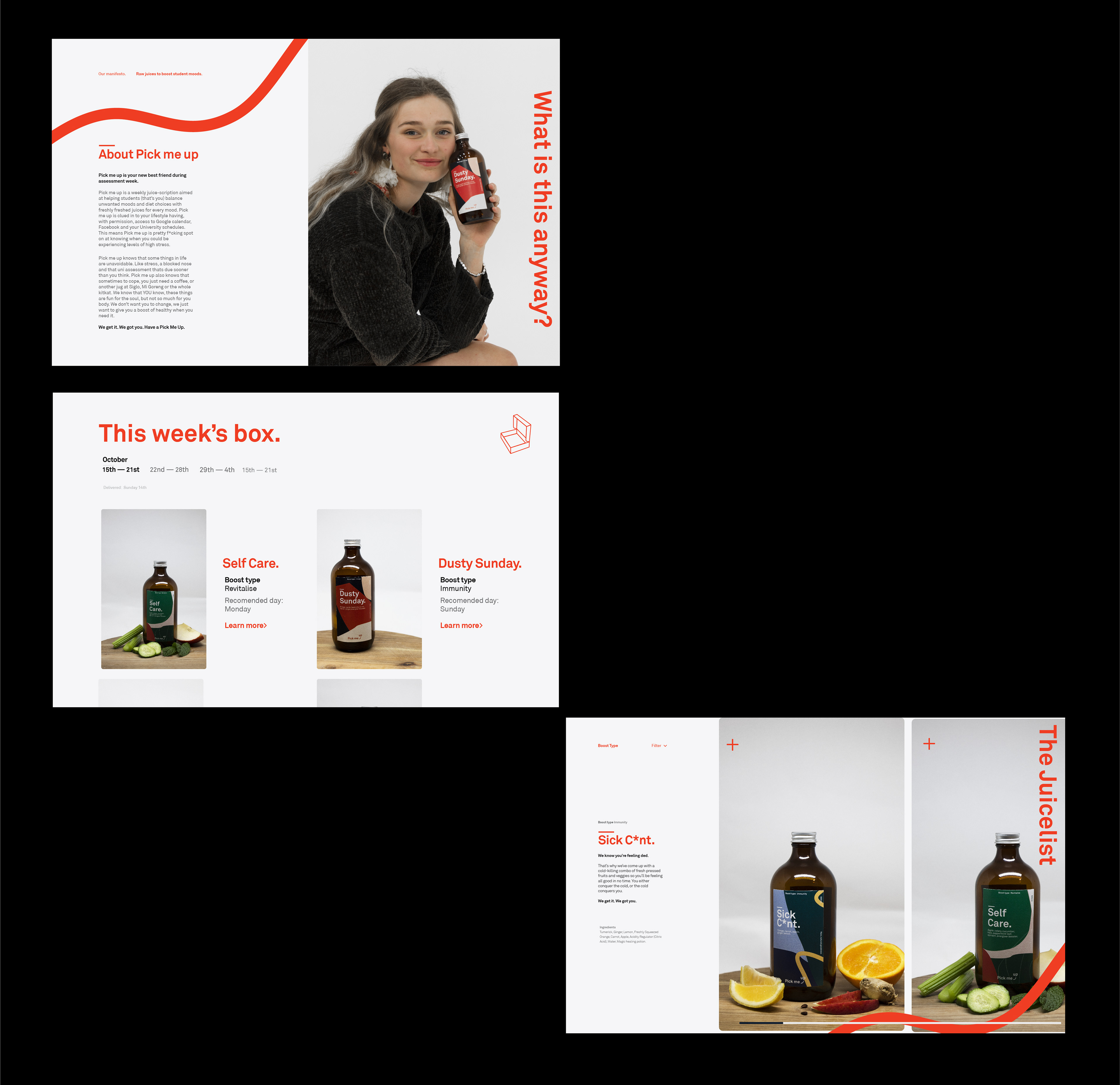 A product 
system
for wellbeing.
​​​​​​​
Pick me up is a university project that attempted to answer the question: How might we improve the student diet without asking students to change their lifestyle?
"Pick me up knows that some things in life are unavoidable. Like stress, a blocked nose and that uni assessment thats due sooner than you think. Pick me up also knows that sometimes to cope, you just need a coffee, or another jug at Siglo, Mi Goreng or the whole kitkat. We know that YOU know, these things are fun for the soul, but not so much for you body. We don't want you to change, we just want to give you a boost of healthy when you need it. We get it. We got you. Have a Pick me up."

​​​​​​​
The visual rhetoric of Pick me up has been heavily informed by student input during the process of the project. The abstract forms and colour combinations of the design style are informed by student interpretations of what different aspects of health feel like (immunity, energy, etc). I wanted Pick me up to have a well-crafted style that was fun, engaging and vibrant. I made the bottle labels and box because I wanted to experience what it would be like to interact with. Pick me up uses language that appeals to students and the drinks were named after conversations in studio about moods Pick me up is truly designed for the students, by the students.