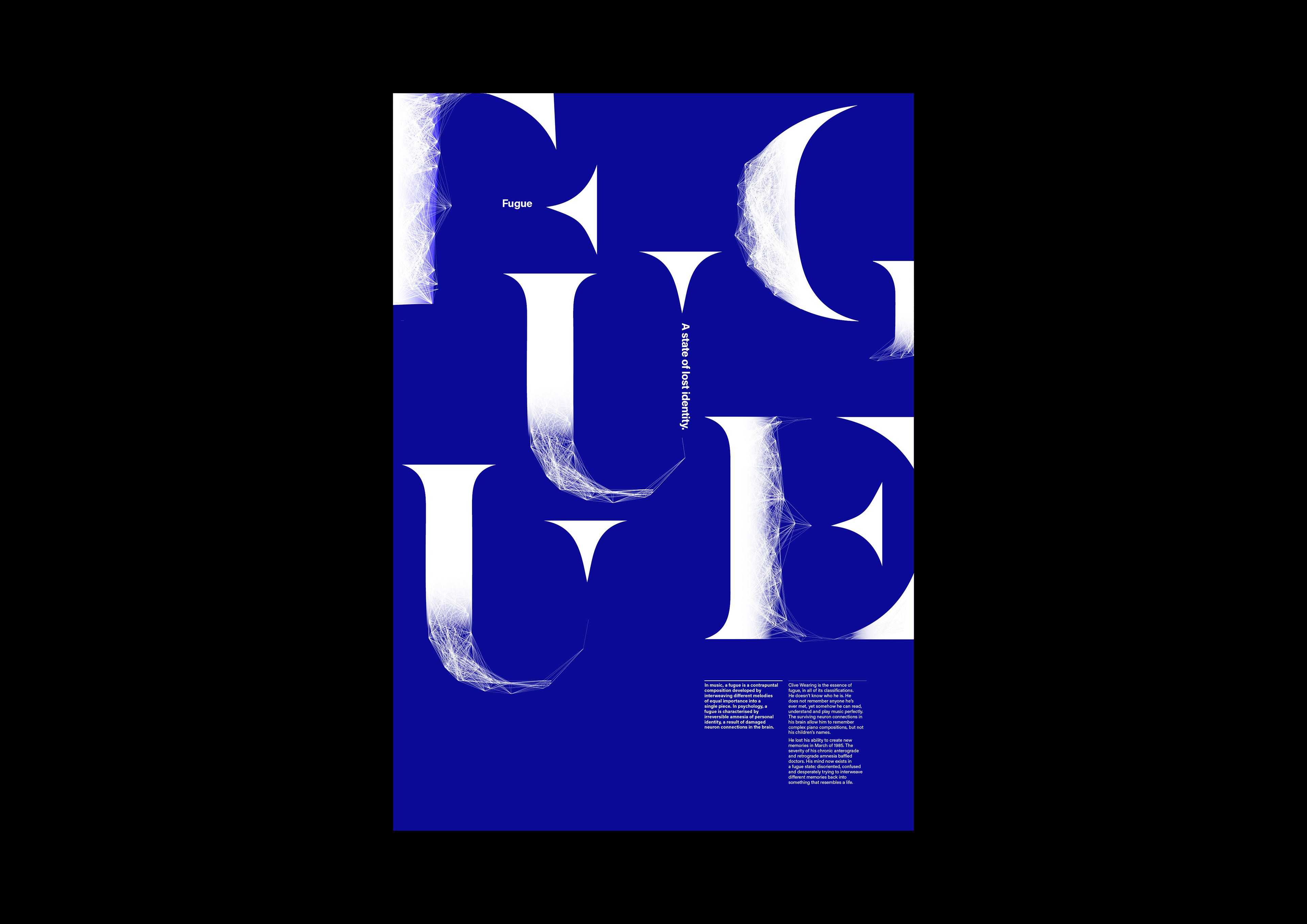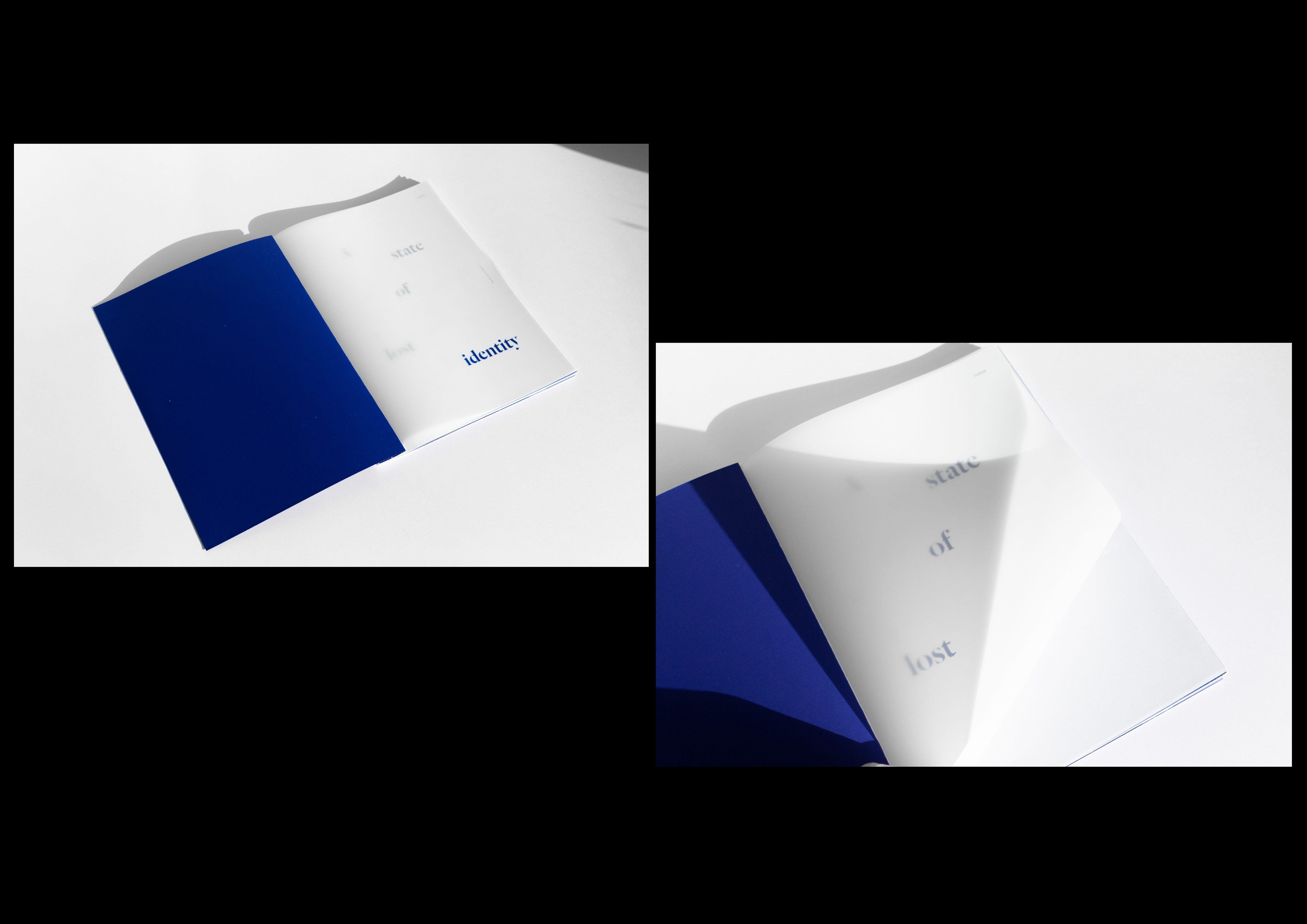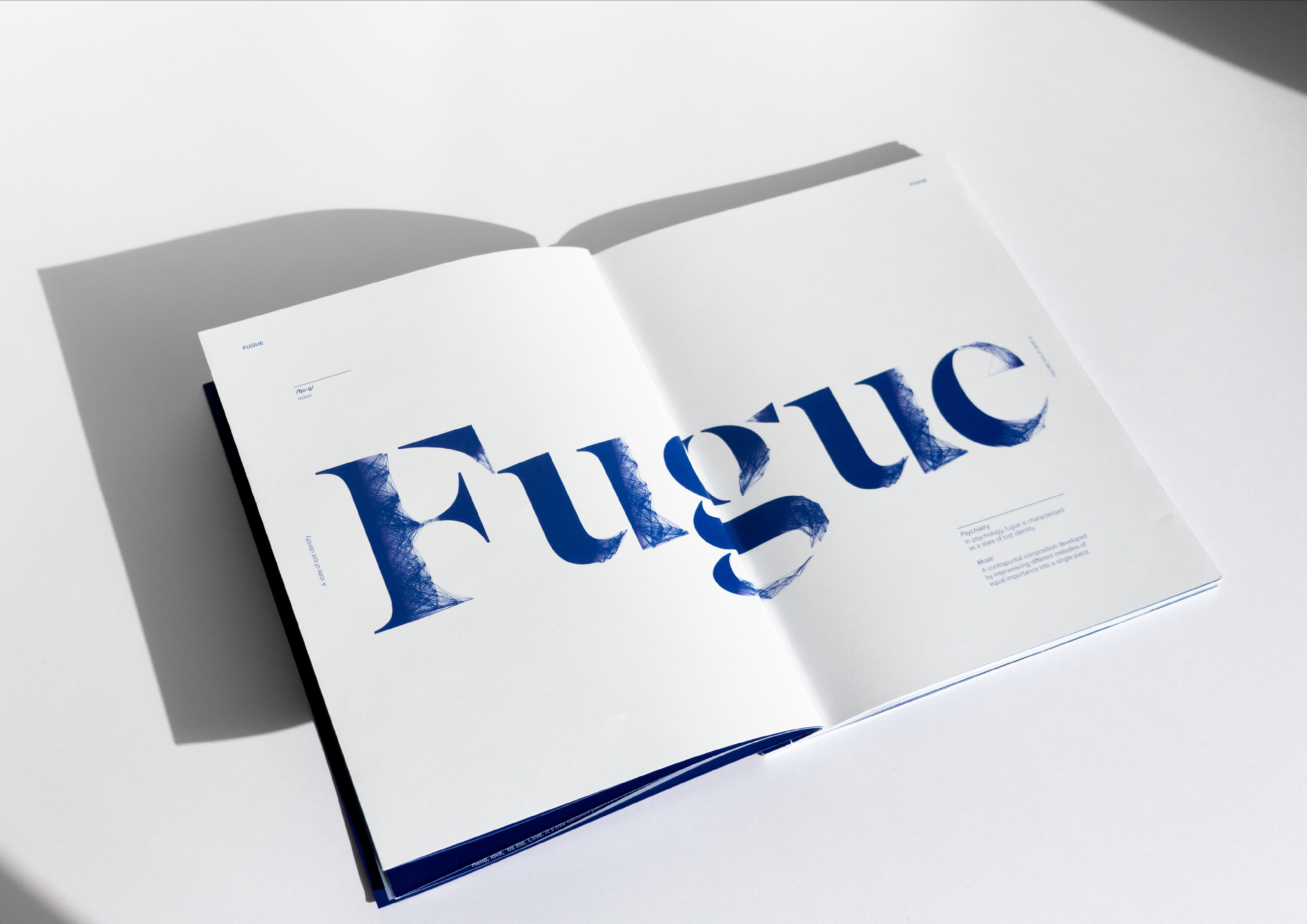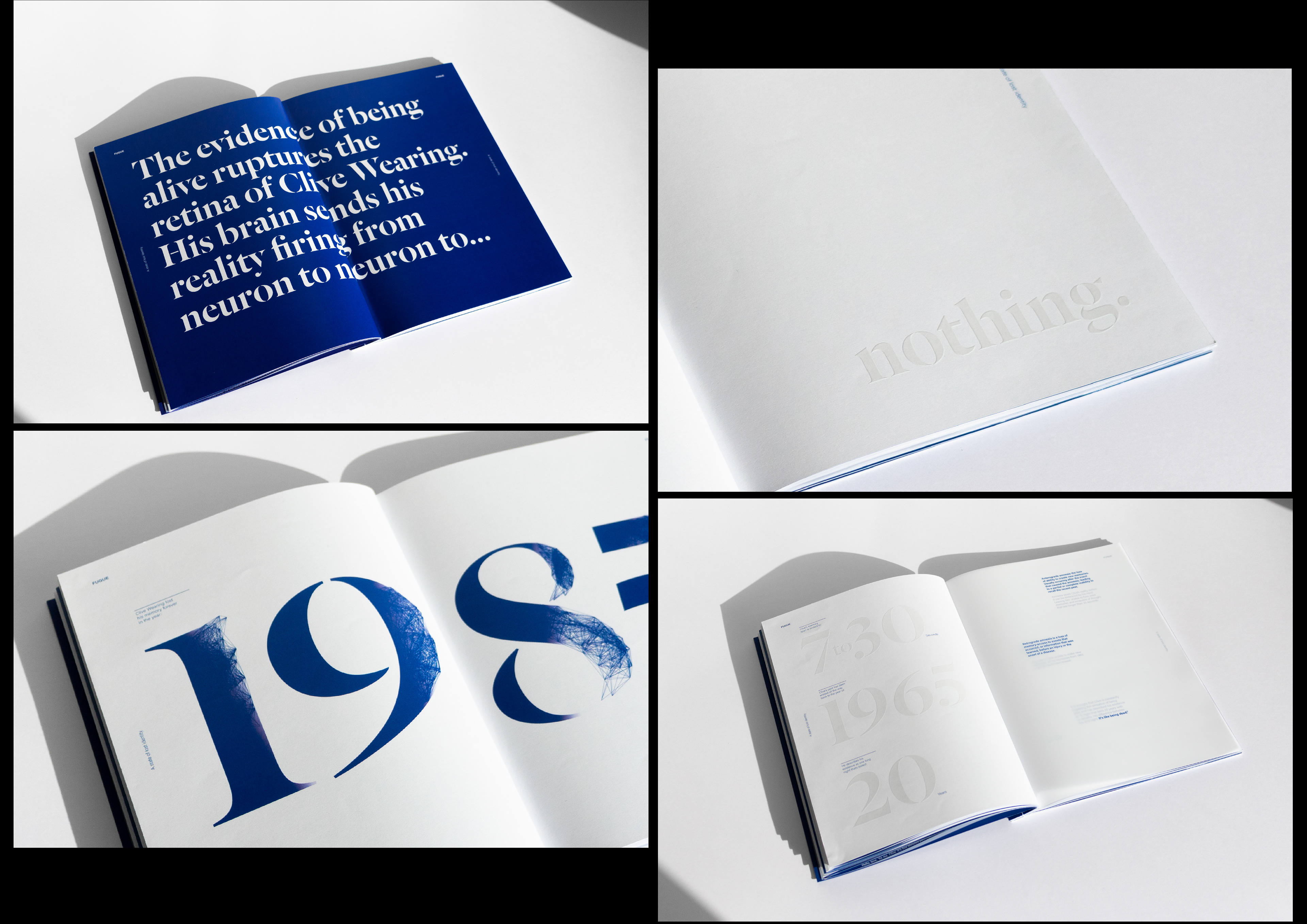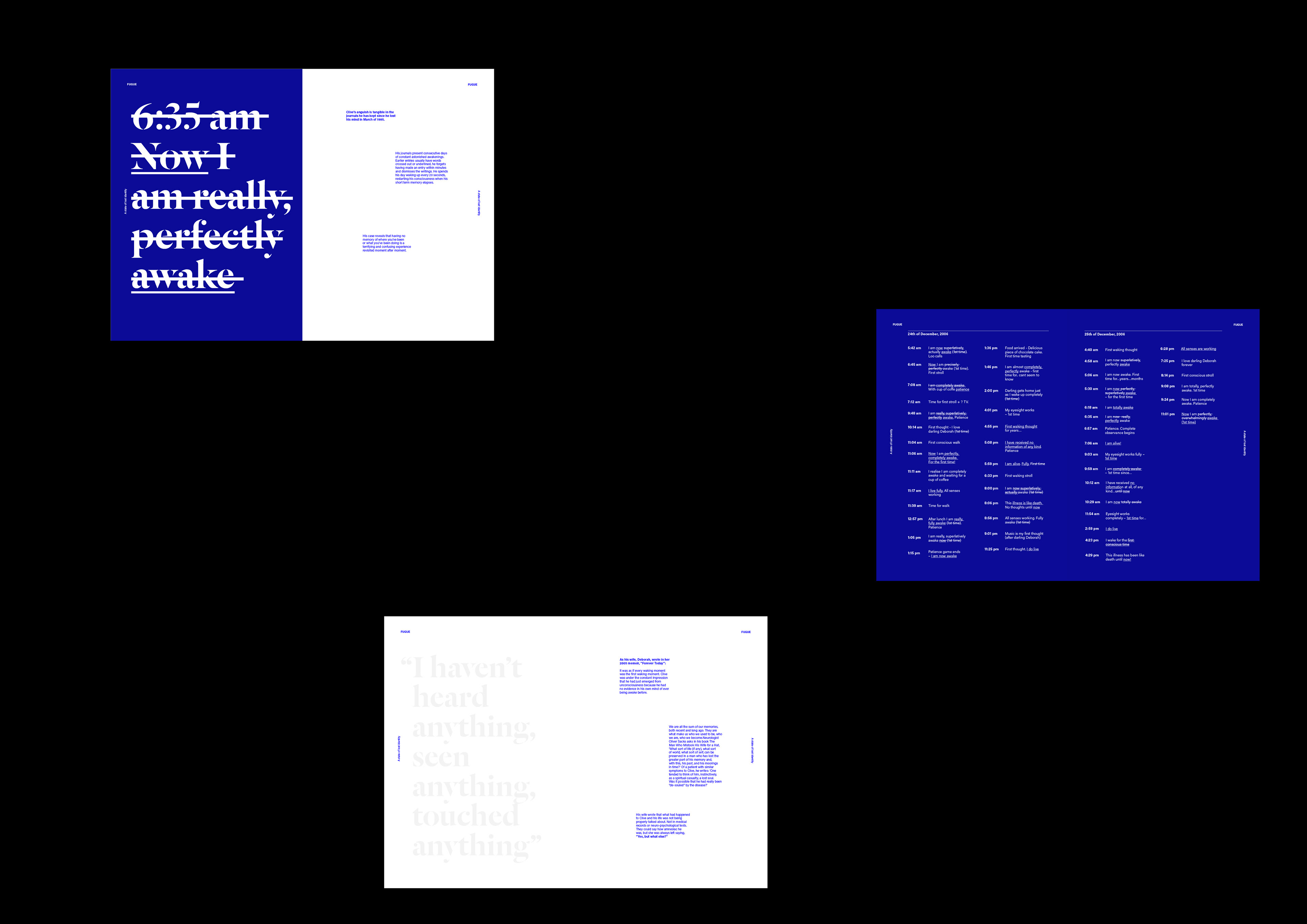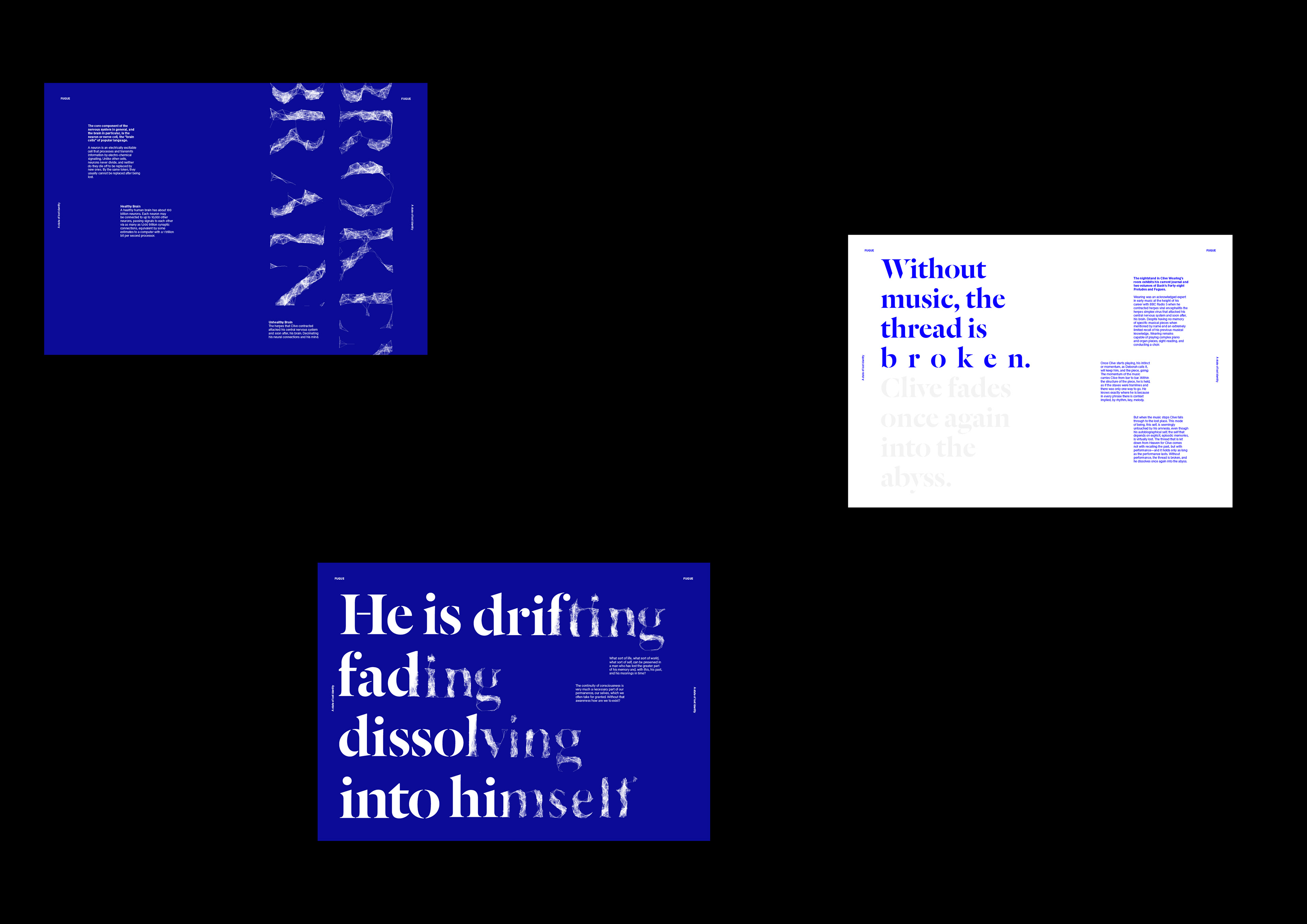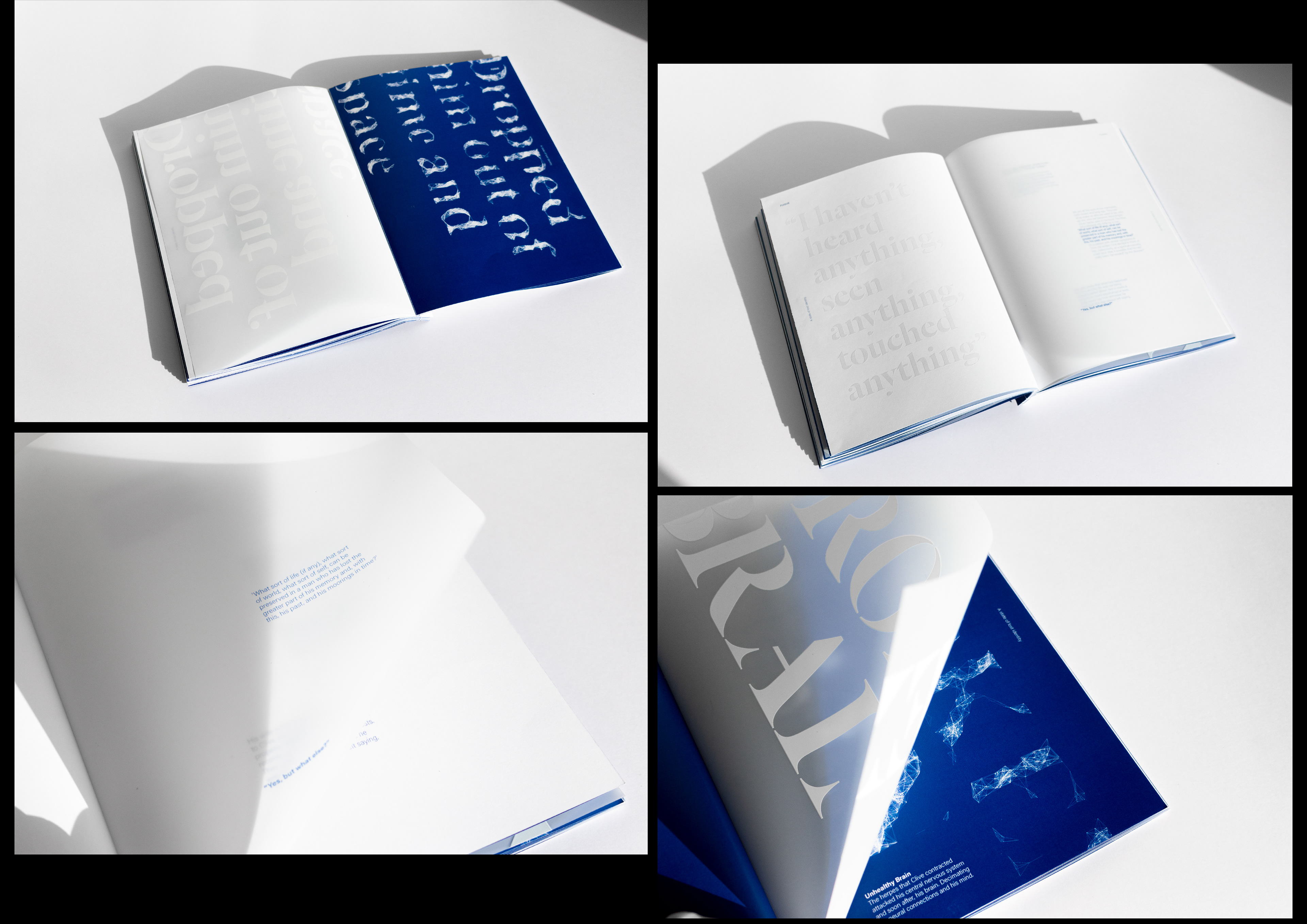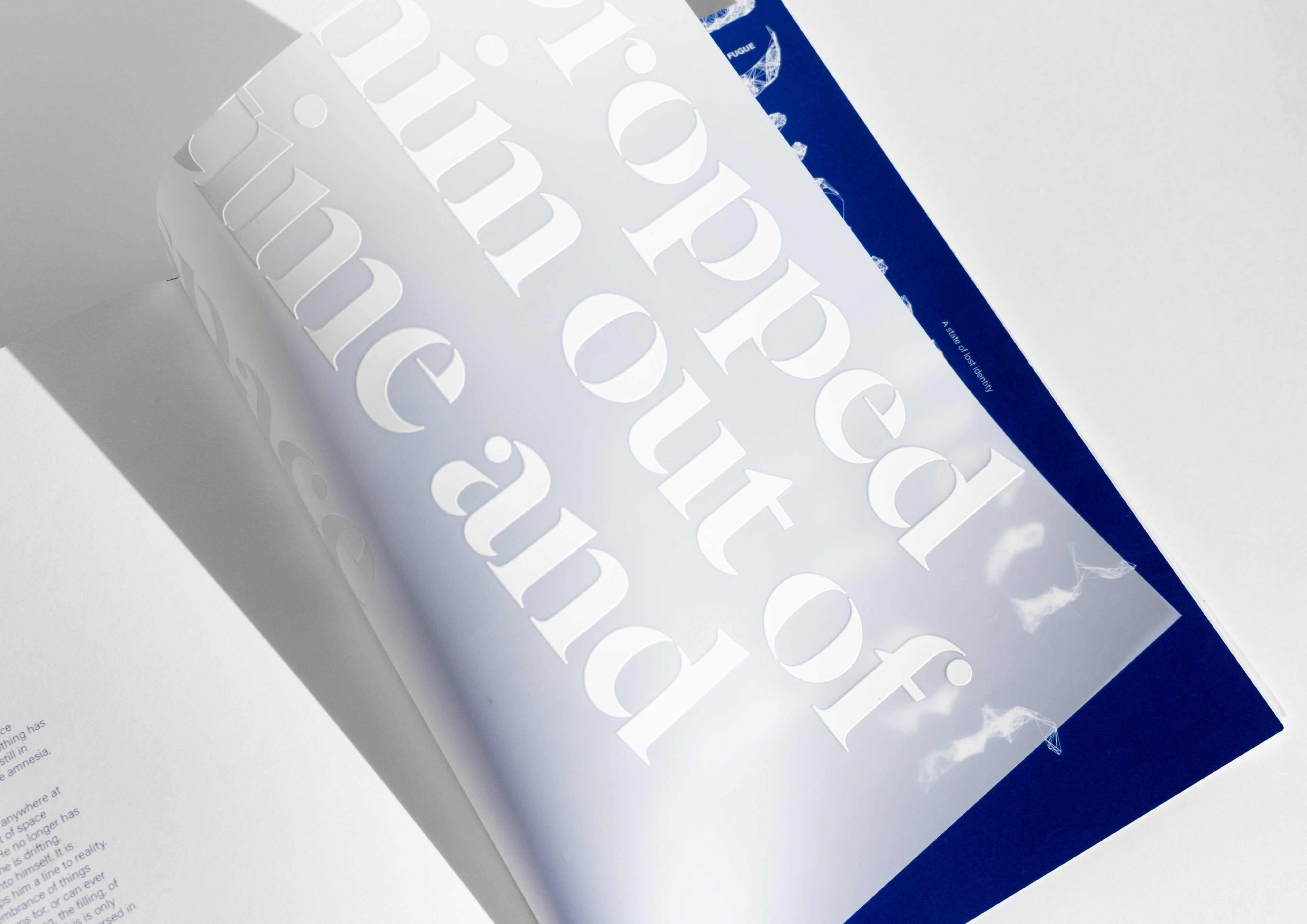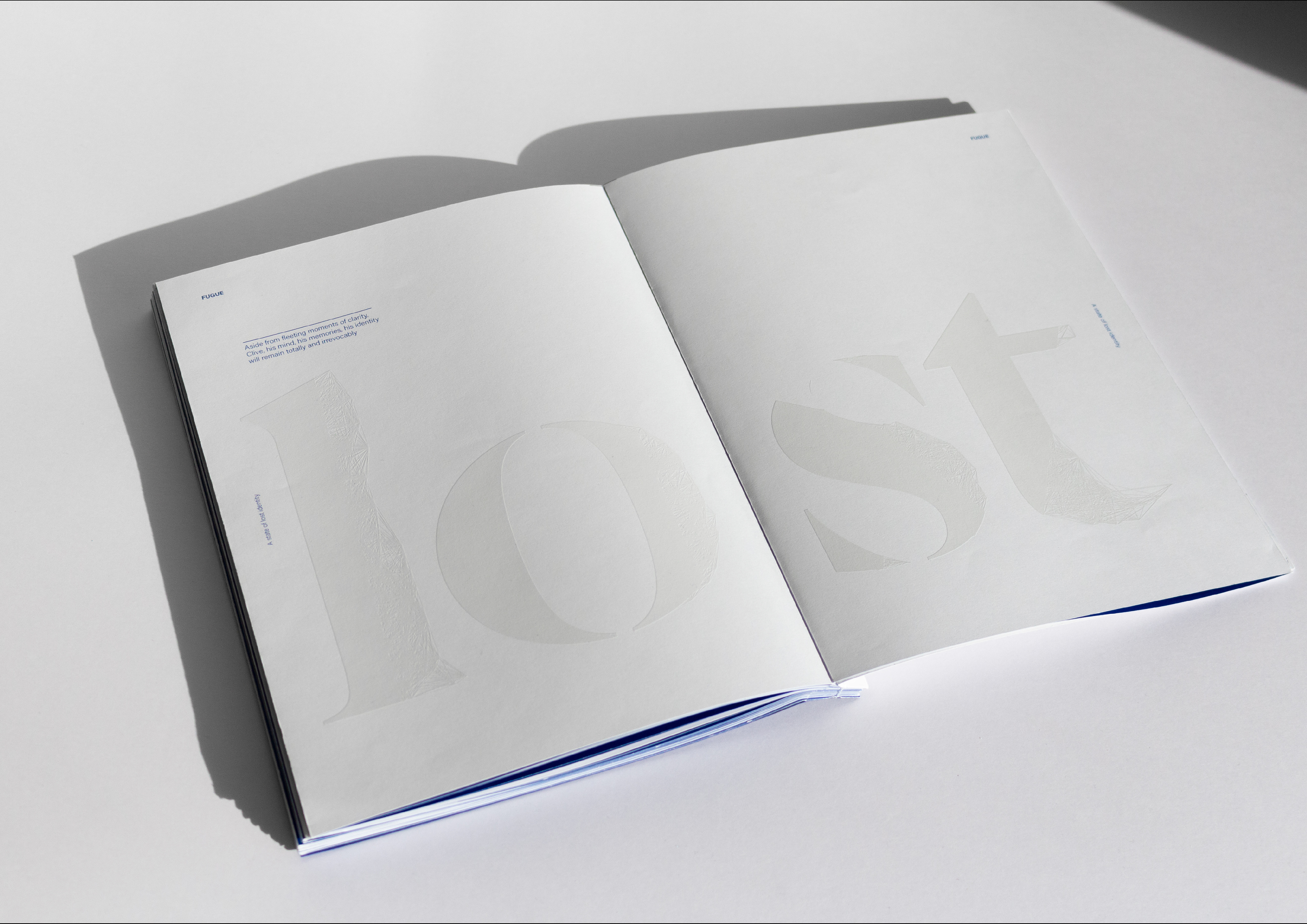 Clive Wearing lost his identity in March of 1985 after he contracted a herpes simplex virus that attacked his nervous system and soon after his brain, decimating his neuron connections. His illness left him with one of the worst cases of amnesia ever recorded.
This project is a typographically interpreted, visually narrated exploration into Clive's unique case of amnesia in response to the 2019 ISTD brief 'lost'. It is for anyone who is fascinated by the mysterious inner workings of the brain. It is for anyone hoping to understand Clive's medical condition in a visually compelling way. His's story has been typographically interpreted through the exploration of the intersection between typography and code. Generative type processing is used to create a texture/pattern for letterforms that emulate the decline of firing neurons in the brain. Type disintegrates from solid forms into skeletons and information fades away, visually implicit of broken neural connections. As the book is read, and time passes, the type becomes more derelict as a representation of Clive's deteriorating mind.
The hero typeface 'Dala Floda' is a stencil based typeface inspired by the worn lettering on gravestones. While its appearance belies its origin, Dala Floda's features contribute to the idea of information loss. The stencil based typeface has gaps and breaks in the necks, tails and spines of the letterforms. This is especially effective when uppercase.
A bright and sterile blue was chosen to represent Clive's story. Blue toned images are closely associated with computer-generated renderings of neuron activity. The book consists of a  French fold format, hiding a lost conversation within its inside spreads and allowing for more creative freedom when printing. I chose to print some typographic elements in white, camouflaging the words against the paper to build the idea of information lost. The reader must work a bit harder to pick the narrative back up, helping the audience to understand what life is like for Clive Wearing. Paragraphs jump around the page, mimicking the neural pattern. Transparent pages separate sentences and paragraphs from their place in the narrative as the page is turned, helping the reader understand that as time Passes for Clive, information disappears. The book is bound with white thread, visible, to match the graphic elements that represent lost neuron connections. The book is crafted in this way to enable the reader to experience Clive's struggle through tactility and design.
It has been thirty-two years since Clive's illness, and, for him, nothing has moved. One might say he is still in 1985 or, given his retrograde amnesia, still in 1965. In some ways, he is not anywhere at all; he has dropped out of space and time altogether. He no longer has any inner narrative; he is drifting, fading, dissolving into himself. Aside from fleeting moments of clarity, Clive, his mind, his memories, his identity will remain totally and irrevocably lost.