Typology
editorial project.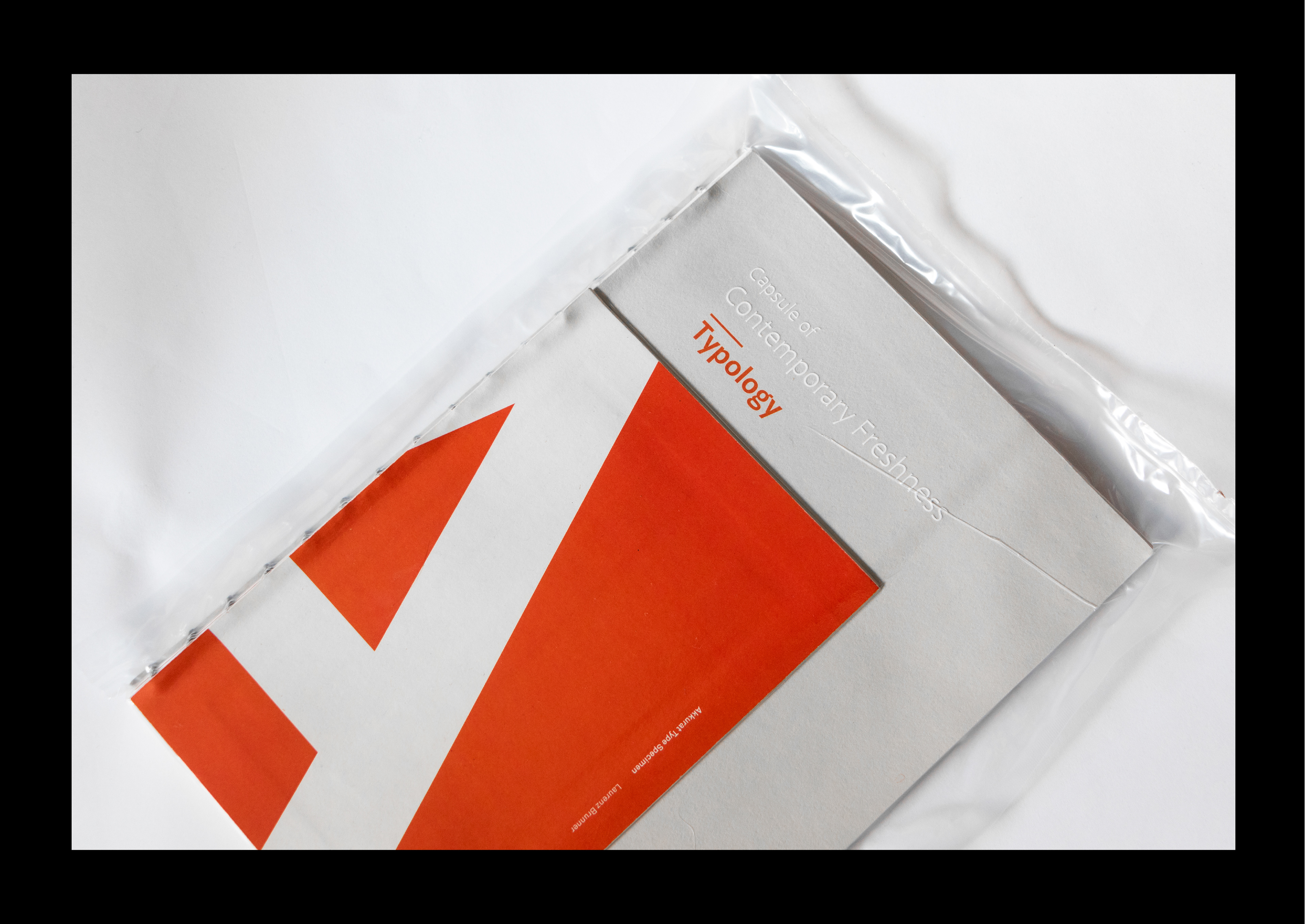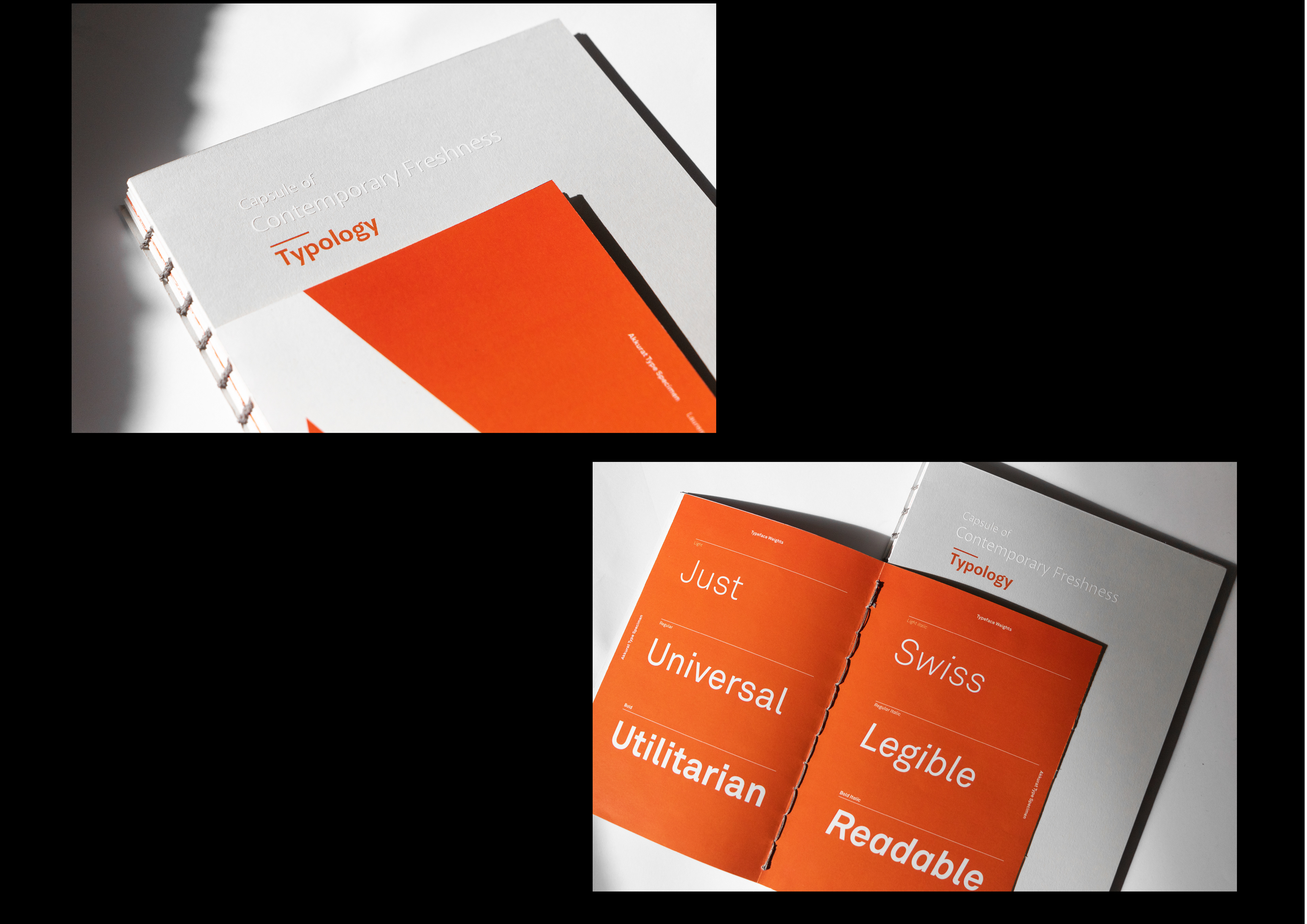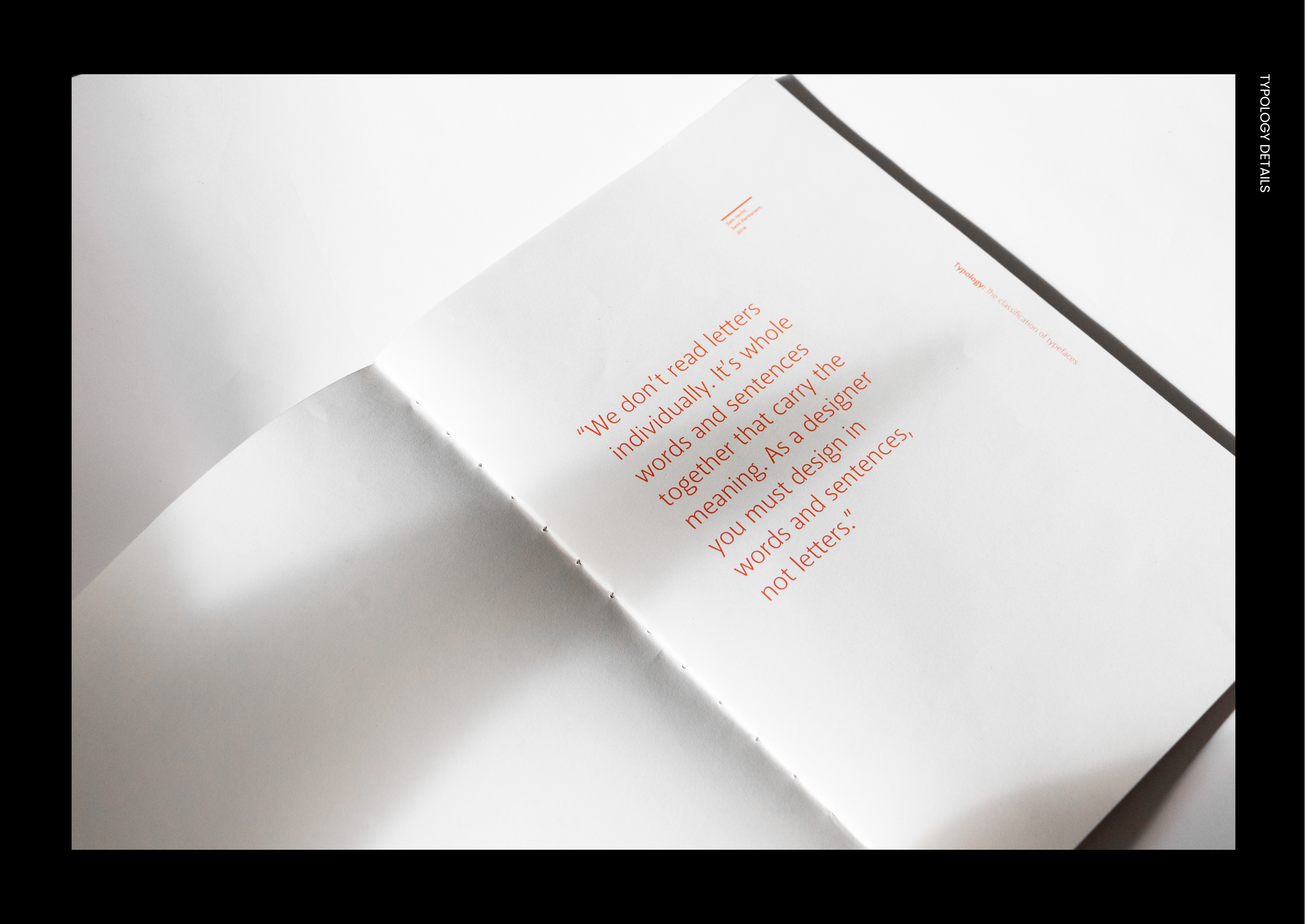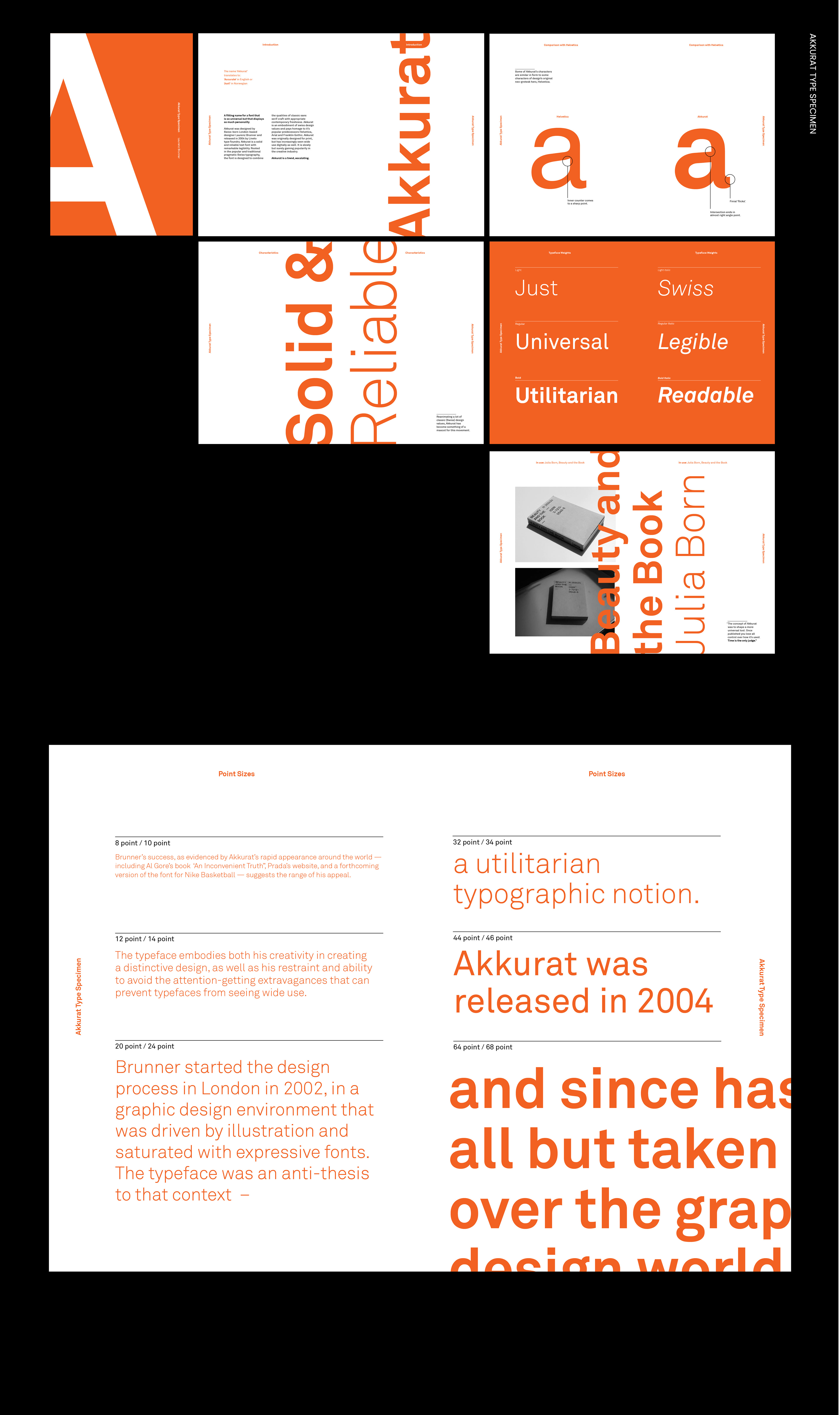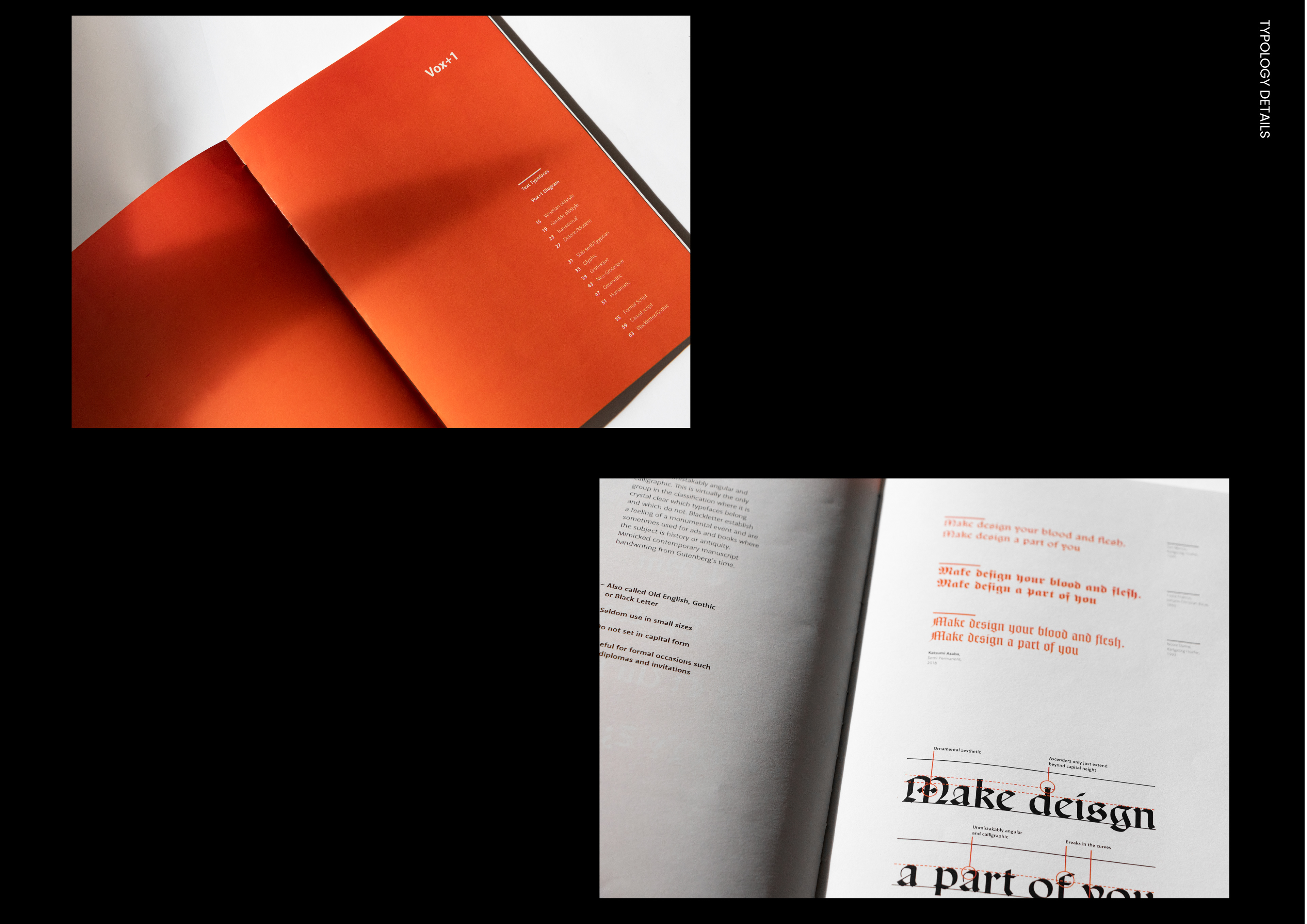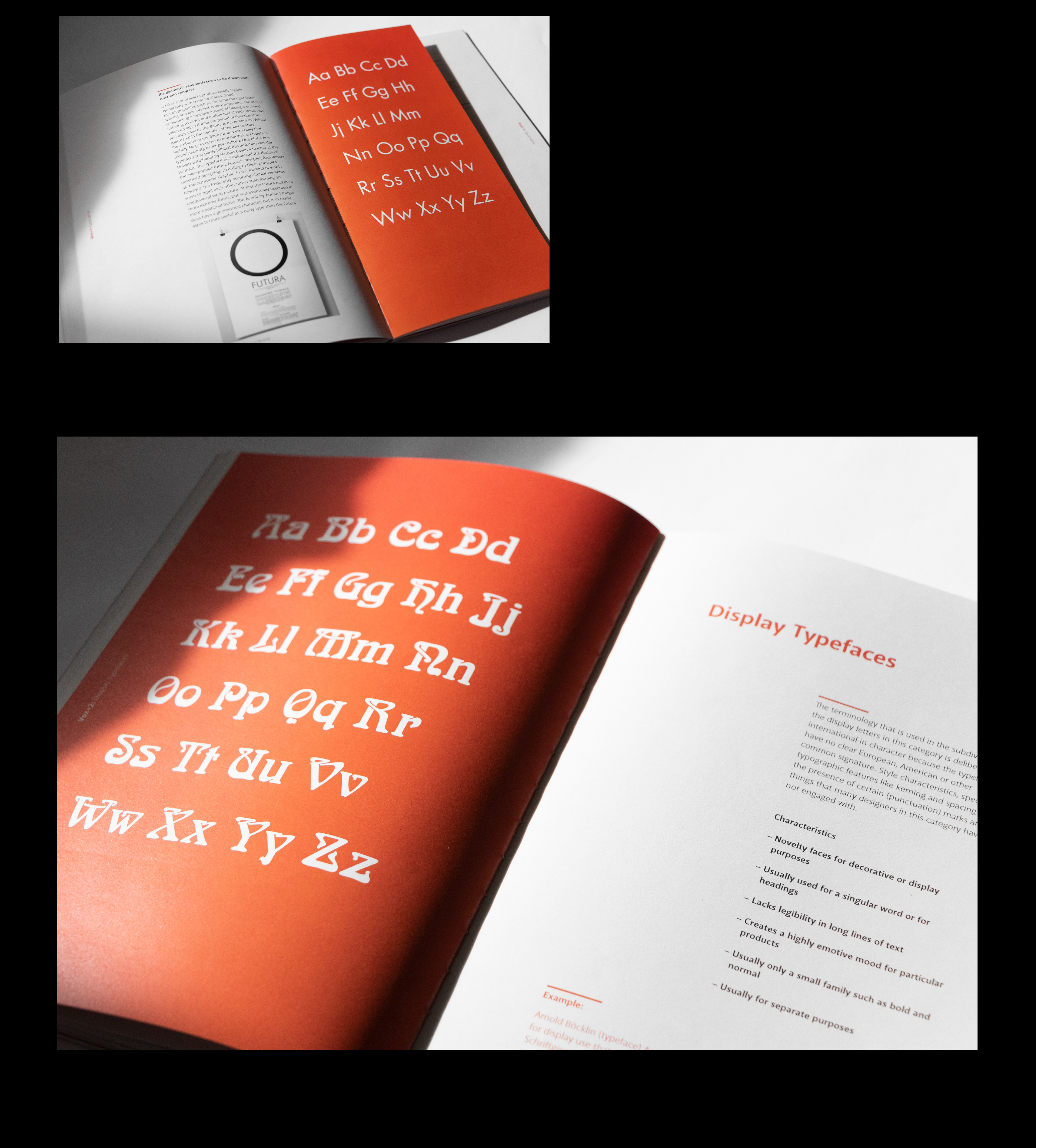 The 'Capsule of Contemporary Freshness' plays with the idea that just like perishable goods, design trends can also go off. Vacuum Sealed inside this plastic, is my interpretation of contemporary design trends popular in 2018. As soon as the bag is opened, the trends start to age, the colours begin to fade. In the typology, old typefaces speak contemporary words, using quotes from designers this year. 
Red is a classic colour and this year has seen the slight modification of the classic red into a fresh reddish orange. The typeface Akkurat has gained popularity in 2018 and is the epitome of the ongoing sans serif trend. The Coptic stich bind has seen wide use in a contemporary context, seen often on publications featuring in the Best Awards.  
The Typology and specimen are printed on eco100, a recycled paper stock. I predict and hope that environmental consciousness in design will only grow in popularity. This capsule was made to honour design in 2018. 
Will these trends expire? 
Only time will tell. 
Best before: the next big fad.